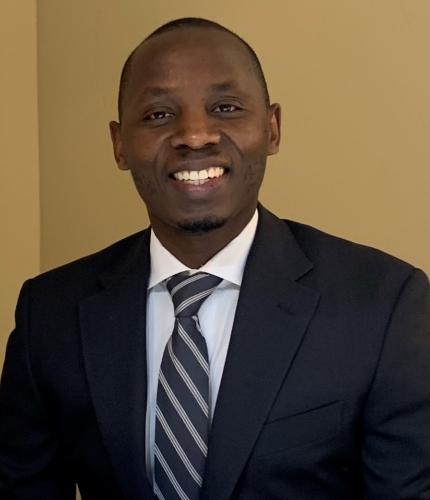 Joseph Munyambanza
Scholars Program Consultant, Mastercard Foundation
Joseph Munyambanza works with Mastercard Foundation to catalyze alumni engagement in Mastercard Foundation priority countries, support the Scholars Program in the new partnership development in the expansion with new African Universities, and deepen reach and support to refugees and displaced youth.
He is a passionate educator and social entrepreneur from the D.R. Congo. He fled from his home country to Uganda at the age of six due to conflict. At the age of 14, Munyambanza worked with friends to establish the organization CIYOTA to educate refugee youth from Congo, Burundi, Uganda, Rwanda, and Sudan. He was one of 15 young people chosen to serve as advisors on the Global Education First Initiative of the UN Secretary-General between 2012 and 2016. Munyambanza was recognized along with President Ellen Johnson Sirleaf of Liberia as one of four Global Citizen Award winners of 2013. He was named one of The 99 Most Influential Foreign Policy Leaders under the age of 33 by the Diplomatic Courier magazine in 2013. Munyambanza was also awarded the Trailblazer Award by the African Leadership Academy in 2014. He holds a bachelor's degree in Biochemistry from Westminster College where he attended as a MasterCard Foundation scholar. Munyambanza received the Alumni Association Outstanding Senior Award, Westminster College in 2015. 
He serves on the Advisory Board for The Home Project in Greece and for African Institute for Children, headquartered in Kenya. He is on the steering committee for The Refugee Investment Network (RIN), a US-based first impact investing and blended finance collaborative initiative. Prior to his work with Mastercard Foundation, Joseph served as the Executive Director for CIYOTA in Uganda.