To Tackle the Climate Crisis, We Need Climate Education and Collective Leadership
Image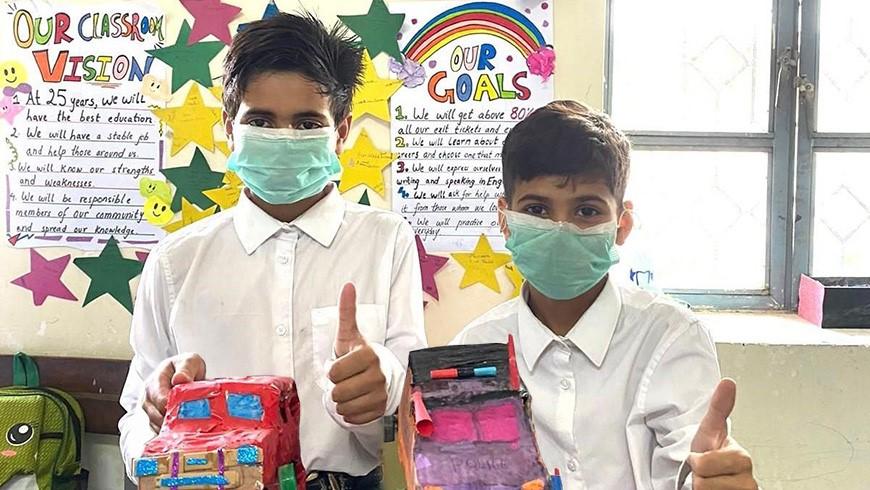 Nine-year-old Abdullah learned about global warming from his teachers Rabia and Maha, who also explained to him and his classmates how waste and air pollution were gradually fueling an environmental crisis in his community in Islamabad, Pakistan. Next, his teachers spoke with the class about Greta Thunberg and other young climate activists, who have been raising their voices about the climate crisis to local and global leaders. Inspired by their example and by learning about the "4 Rs" (refuse, reduce, reuse, recycle), Abdullah started building toy cars from fully recyclable materials—at first one, then many, for the whole class. Abdullah's dream is to one day engineer emission-free street cars made in Pakistan, and to inspire his classmates and other young people to realize their power and agency for creating and sharing solutions to climate change (see the full story here). 
The world needs many children like Abdullah—and, to this end, it needs schools and teachers who provide students with the education and space to develop the mindsets, knowledge and skills to be resilient and solutions-oriented agents in the face of climate change. This is vital for several reasons: 
Every country and community faces severe impacts from climate change—climate protection is, fundamentally, human protection. To be effective agents, students need to develop climate literacy—an understanding of the dimension and urgency of climate change, the way human activities cause(d) the climate crisis, potential solutions, and their own agency in developing and implementing them. The Center for Behavior & the Environment estimates that such individual actions can account for ~20-37% of the overall emissions reduction needed for tackling climate change. 
Those groups who least contribute to climate change (e.g., marginalized communities and young people) often most suffer the consequences. Achieving climate justice requires a fundamental system shift towards the principles of sustainable development. Climate education can empower those who are most impacted to lead this system shift. 
Today's and tomorrow's youth will need to help shape a realigned, sustainable economic system. Students need to be equipped with both the mindset and skill set for a green economy, in order to provide them with opportunities, and for matching new "green" industries with new skills.
The climate crisis is a source of anxiety for many young people—in a 2021 global survey, 59% of young people reported that they felt very or extremely worried about climate change  and 45% said climate anxiety and distress are affecting their daily lives and functioning. Teachers and students need to work together to strengthen socio-emotional resilience and the capacity to adapt to a changing climate, in order to stay engaged with the issue and to take agency for climate solutions despite doom and gloom (see this post with tips for how teachers and students can build resilience together).
Sadly, education systems around the world are not providing opportunities for young people to raise their voices, nor the education to equip the rising generation with the tools, mindsets, and skills they'll need to mitigate the climate emergency, promote climate justice, and be resilient in the face of climate change. A recent UNESCO data collection found that, out of 100 countries assessed, 47% of national curriculum frameworks had no reference to climate change (with the rest of frameworks mentioning climate change but, usually, at minimal depth). We have a long way to go on climate education.
For these reasons and many more, I'm excited to have recently joined Teach For All as the Global Head of Climate Education and Leadership. Teach For All's global network of partner organizations in 61 countries understands that equipping all children with the knowledge, mindsets, and skills to be effective and resilient agents in the face of climate change is indispensable for building a better, more just future. As a vital contribution to this vision, we work to help bring high-quality, locally rooted climate education into all schools and classrooms and to promote collective climate leadership. 
Why I have Hope: Stories of climate leadership 
And there is much to give us hope. In many places, children and youth are already leading climate action: brave young people are taking their governments to court, for a lack of climate action/ambition—in various countries, like Germany, this has resulted in landmark court decisions that pushed governments to ratchet up their ambition, monitoring, and timeline for reducing emissions. Also, it was youth activists who pushed governments, the media and the public to finally wake up to climate change. For example, the media outlet Media Matters for America found that the global youth climate strike and other youth climate actions in 2019 led to an unprecedented jump in media reporting about climate change in the US. Young people in many contexts also have a significant effect on their parents' concern and activism on climate change (see this post on how children and youth are already leading on global climate action).
Image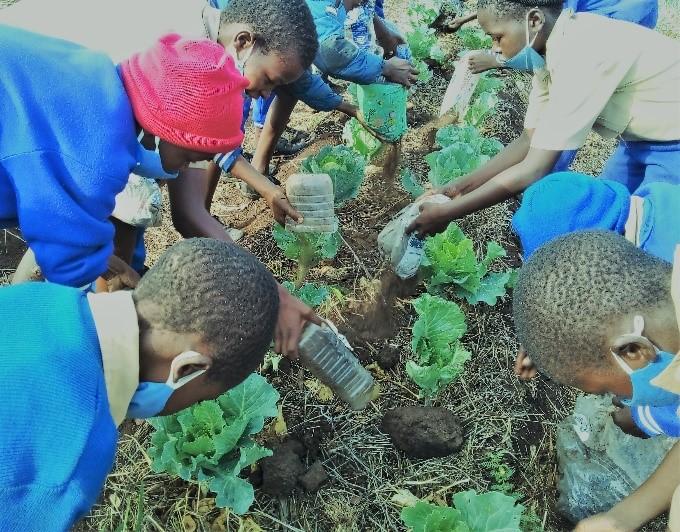 Personally, I am deeply inspired by all the great energy and activity already underway within our network. There is Abdullah and his teachers, Teach For Pakistan fellows Rabia and Maha. And there are many others, like Tiyiso and her teacher, Teach For Zimbabwe fellow Edson, who runs the club Learners in Fight Against Climate Change that engages students in litter collection, conservation agriculture, and environmental consciousness projects in various communities in Zimbabwe, and Enseña por Colombia alumnus Jose Luna, a math and physics teacher in Bogota, who with a group of students developed a water heating system and gas service for rural and urban families. This Earth Week, we share and celebrate these and other stories on social media—and there are so many other inspiring stories in our network, of collective leadership for climate and environmental protection!
How we can build collective leadership for climate action
These stories have various things in common that offer guidance for building collective leadership for climate action:
They demonstrate a deep understanding of challenges resulting from climate change, and the role humans have played in causing it—and must play in solving it.
They focus on local action, rooted in the daily experiences of learners. 
They are solutions-oriented, hopeful, encouraging, and concrete—empowering and inspiring students to have agency over building a better collective future. 
They represent true teamwork, of students, teachers and communities, where all take care of one another to stay engaged in the issue despite the often-overwhelming gloom of climate change.
They are focused on climate justice, on empowering some of those most impacted by climate change to lead the change.
They are connected to real world needs and improve people's lives in tangible ways. 
What each one of us can do!
Still, we are not doing enough. Fighting the climate crisis requires a collective, global effort. The good news is that each of us can take agency and drive solutions. This Earth Week, we also shared some practical ways for taking action on climate change in this post and this virtual "swag bag." The more we act with others and build community, the larger our impact can be. At Teach For All, we do this through our Climate Education Community that brings together teachers, alumni, student leaders and staff members from across the network who share a deep commitment to learning, sharing, and acting together on climate education and advocacy. If that describes you, join our Community and start inspiring collective climate action in your community, school, or classroom.