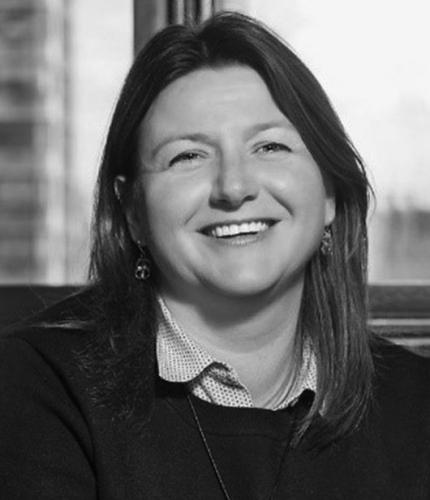 Laura Barrowman
Former Chief Information Officer, Credit Suisse
Laura Barrowman is the former Chief Information Officer at Credit Suisse, where she worked to provide a best-in-class technology service and software strategy for the bank in support of its digital transformation.
During her 28-year tenure at Credit Suisse, Laura held many leadership positions in the various IT organizations. Most recently, she served as the Chief Technology Officer responsible for the firm's technology infrastructure, while previously acting as Chief Information Officer for Technology Services. Also during her tenure at Credit Suisse, she led the Production & Shared Testing Services Group, and was formerly the Head of Information Technology for the Europe, Middle East and Africa (EMEA) region.
She has a proven track record of successful execution, delivery and problem solving, while simultaneously managing complex global projects and organizations. She also served as Credit Suisse's Group Conduct Ombudsperson, helping to foster a bank culture where sexual harassment is not tolerated.
Laura joined Credit Suisse First Boston in September 1994. Throughout her career, Laura has passionately championed and empowered females through leading women's groups, such as the IT Women's Champions. She is also very committed to the advancement and globalization of STEM programs — and the overall proliferation of elevated educational opportunities for children — and serves as a trustee for Tech She Can.
Other accolades of note include: serving as the co-chair of the WEF Global Future Council for Cybersecurity (2019); named to Financial News' list of 100 Most Influential Women in Finance (2017, 2018, 2019); Credit Suisse Aeppli Winner (2018); and named to the Financial Times' HERoes list of Champions of Women in Business (2018).