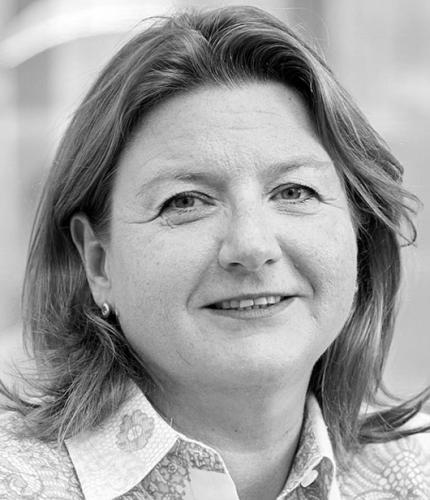 Laura Mather
Group Chief Operating Officer, Societe Generale
Laura is Group Chief Operating Officer and a member of the Group Executive Committee at Societe Generale, having been appointed in May 2023.
Laura has an experience of close to 30 years within Credit Suisse, she joined in 1994. She held a number of senior positions in IT. In 2012, she was appointed Head of Information Technology for the EMEA zone and then Global Head of Production and Testing Group in 2013. In 2014, she became Chief Technology Officer, in charge of IT infrastructures and Chief Information Security Officer of Credit Suisse.  Laura was previously Global Chief Information Officer at Credit Suisse from 2019. 
Throughout her career, Laura has passionately championed and empowered females through leading women's groups, such as the IT Women's Champions. She is also very committed to the advancement and globalization of STEM programs — and the overall proliferation of elevated educational opportunities for children — and serves as a trustee for Tech She Can.
Other accolades of note include: serving as the co-chair of the WEF Global Future Council for Cybersecurity (2019); named to Financial News' list of 100 Most Influential Women in Finance (2017, 2018, 2019); Credit Suisse Aeppli Winner (2018); and named to the Financial Times' HERoes list of Champions of Women in Business (2018).
Laura holds a Bachelor of Commerce degree from the University of Witwatersrand, in South Africa.