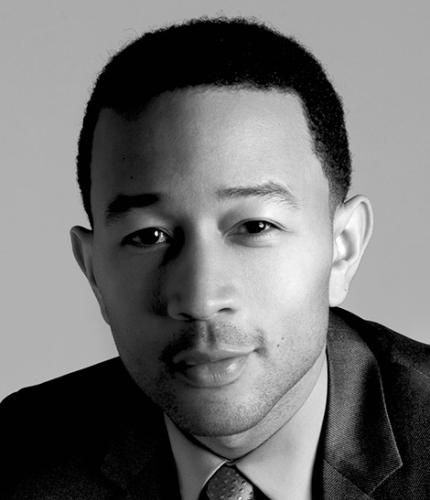 John Legend
Recording Artist and Philanthropist
Nine-time Grammy® Award winner and Academy Award winner John Legend is a multi-talented artist whose distinctive voice and songwriting style have earned him legions of fans worldwide, along with a string of Top 10 platinum-selling albums.
From a young age, Legend aspired to use his position in the entertainment industry as a platform for social change. In an essay competition he won at age 15, he wrote of his dream to become a star recording artist and to use his influence and resources to give back to his community—and that is exactly what he has done throughout his career. Drawing inspiration from Dr. Martin Luther King and his contemporaries, Legend believes that all children deserve a quality education, and with that, we will be closer to achieving equality. In 2007, he launched the Show Me Campaign (showmecampaign.org), an organization committed to investing in solutions that have been proven to improve people's lives and to give them the opportunities to survive, thrive, and succeed. The Show Me Campaign works to give every child access to a quality education as well as address systemic issues in the US criminal justice system that disproportionately impact the poor, minorities, and the disadvantaged.
In 2014, Legend launched LRNG (lrng.org) in partnership with The MacArthur Foundation and The National Writing Project. LRNG is a movement dedicated to inspiring innovation in the learning process so that education better reflects the world we live in today. LRNG invests in educators who are building tomorrow's education system. Simultaneously, he is launching a campaign that will raise awareness and change policy and programming around the US criminal justice system with the goal of disrupting the school-to-prison pipeline. Legend also serves on the Board of Directors of Harlem Village Academies, Leadership For Tomorrow, and Stand for Children.