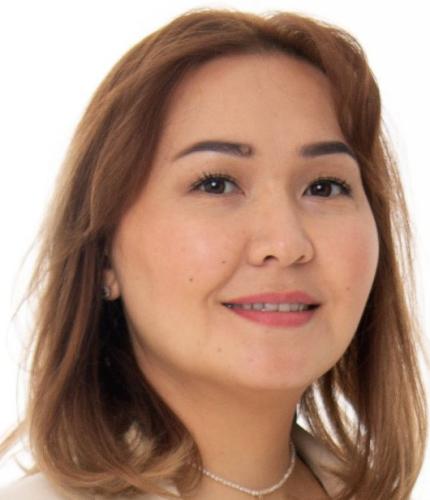 Gulnara Salmenova
Gulnara Salmenova, the Founder and CEO of Teach For Qazaqstan, is an exceptional individual who embodies the transformative power of education. With a lineage of educators shaping her journey, she carries a profound love for learning and a deep-rooted passion for enlightening others.
From a young age, Gulnara witnessed the tremendous impact of education on individuals and communities, ingraining it into her very identity. Drawing from her extensive experience in the Kazakhstan education ecosystem, including roles as deputy director for textbook development, professional coach, English teacher, and member of the International Baccalaureate educators network as workshop leader, consultant, and evaluator for Council of International Schools (CIS), she continuously refines her teaching skills and explores innovative methodologies to inspire students.
Gulnara holds a master's degree in educational leadership from the Graduate School of Education at Nazarbayev University. Additionally, she is the Founder of the Association of International Baccalaureate Schools in the Caucasus and Central Asia and has held administrative positions at Nazarbayev Intellectual Schools. 
Beyond a mere profession, education is Gulnara's lifelong calling. Her unwavering dedication and passion serve as guiding lights for countless learners, empowering them to embrace their own transformative potential. With a compassionate heart and unwavering belief in the inherent value of every individual, Gulnara Salmenova continues to inspire and leave a lasting legacy as the Founder and CEO of Teach For Qazaqstan.