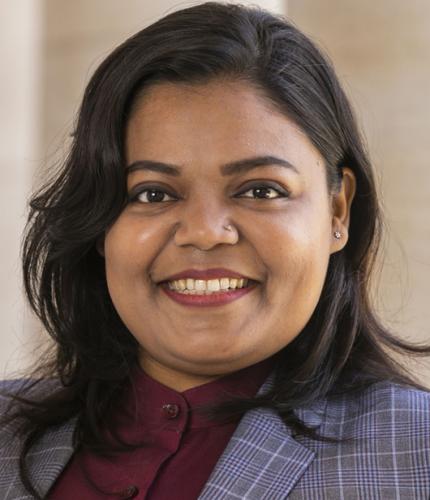 Munia Islam Mozumder
Munia Islam Mozumder is a Teach for Bangladesh alumna. Having started her career as a fourth grade teacher in a high-need government primary school in Dhaka, she then led and backstopped different programs with distinguished INGOs, government, and humanitarian organizations in challenging contexts. Her earlier experiences include joining BRAC Kumon to help them launch their program in Bangladesh. She subsequently relocated to Cox's Bazar where she worked in the international education response to the Rohingya refugee crisis, first with DanChurchAid and then with Save the Children, leading their efforts to provide education to more than 300,000 Rohingya refugee children at 34 make-shift camps. Most recently, she worked with Deloitte in the U.S. to support Metro Nashville Public Schools while pursuing a Humphrey fellowship, administered by the U.S. Department of State.
Mrs. Mozumder holds a bachelor's degree in pharmacy and a master's degree in governance and development studies from Jahangirnagar University. She also holds a master's degree in educational leadership and school improvement from BRAC University. Most recently, she completed the prestigious Fulbright Humphrey Fellowship while based at Vanderbilt University in the United States and studied education administration, policy, and planning. She strongly believes that education is not a charity, it's a basic human right for all children.