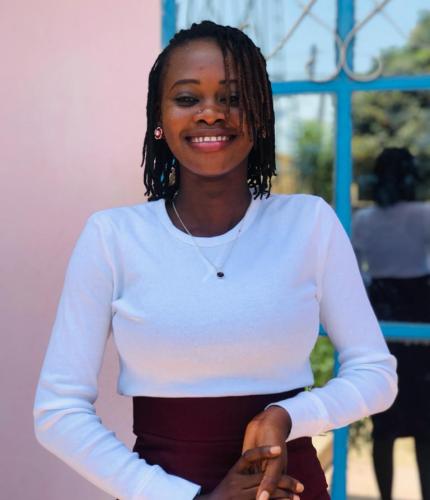 Fatoumatta Jaiteh
Development Director, Starfish International
Fatoumatta Jaiteh has been actively engaged in activism, girls' education, community service, and implementing community programs that promote gender equity, preventive health, economic growth, and unity for the past nine years.
Her educational background includes a high school diploma from St. Peter's Technical Senior School and a Bachelor of Arts degree in Development Studies from the University of The Gambia.
Ms. Jaiteh's career path has included operating a community library, mentoring 100 girls each year in academic and personal development for the past nine years, and leading a group of youth leaders to create and implement programs for Starfish International, a nonprofit girls' education program located in Lamin Village, The Gambia. She currently serves as the Development Director for the organization.
Fatoumatta Jaiteh is the fourth of six children, born and raised in an extended family in The Gambia (West Africa). She says of her path in girls' education and youth advocacy, "When you grow up in a community where  there is so much to work on and develop, you might find yourself engaged in work or endeavours that require you to directly impact people and reduce the suffering you see. Well, I've been at it since I was 14 years old."  One of her recent accomplishments is serving as an instructor in an International Leadership class, which focused on servant leadership and mentoring a group of 14 youngsters who are already change agents in their communities.
Ms. Jaiteh's passion includes creative writing and performances, talents that led her to win Queen of the University of the Gambia's Beauty and Talent Competition a few year ago.  She is also set to pursue her Master's in International Relations at the University of Sussex, Brighton, in the United Kingdom.