From the Classroom to Cox's Bazar: Teach For Bangladesh Alumni are Building Positive Change in Refugee Communities
Image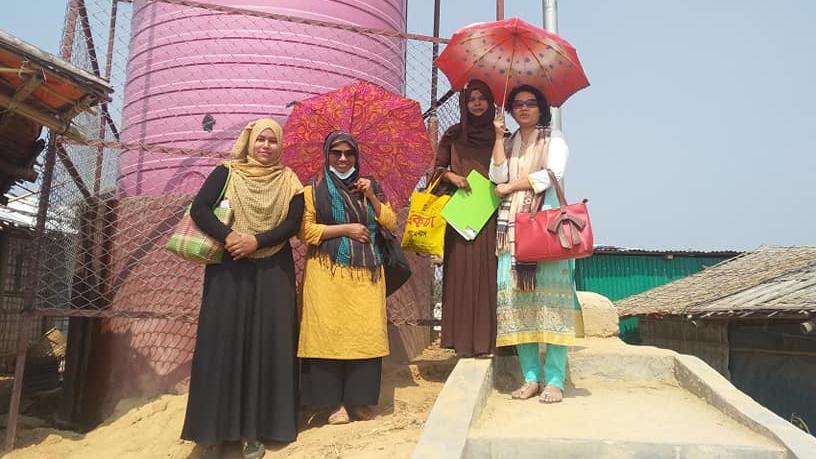 Growing up in rural Faridpur in Bangladesh, I knew from a young age that only education could help me break out of the chain of poverty. My hardworking parents never completed their schooling but encouraged me to pursue a high-quality education for myself. In tenth grade, I moved on my own to our capital, Dhaka, to enroll in a competitive high school. Scholarships from the Grameen Bank and the IKEA Foundation helped me finish my secondary education and pursue my bachelor's degree at the prestigious Asian University for Women. I studied Politics, Philosophy, and Economics and minored in Development Studies.
Upon graduating, I was determined to create similar opportunities for others and build positive change. I didn't want to sit in an airconditioned office all day—I wanted to work in the development sector and solve real problems. I was accepted into the Teach For Bangladesh Fellowship in 2016, becoming a teacher to 100 primary school students for two years. The Fellowship helped me develop my confidence and leadership skills and enabled me to learn about the broader challenges facing students, schools, and communities in my country.
After completing my Fellowship, I moved to Cox's Bazar, where close to a million Rohingya refugees from Myanmar live in some of the world's largest refugee camps. The Rohingya are an ethnic group, predominantly Muslim, who have lived for centuries in the Rakhine region of Myanmar. They faced systematic discrimination and targeted violence for decades, forcing many Rohingyas to flee to neighboring countries. The most significant refugee influx to Bangladesh occurred in August 2017 following a deadly crackdown by the Myanmar army. As a result, hundreds of thousands of Rohingya refugees fled to Bangladesh, leaving behind their homes and livelihoods.
Image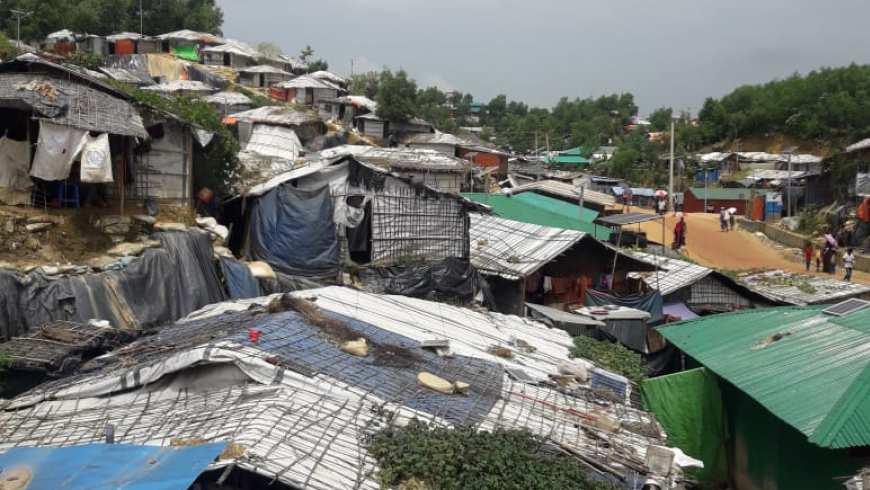 Today, Kutupalong in Cox's Bazar is the largest refugee settlement in the world. It is home to more than 600,000 Rohingya refugees, according to the UNHCR. The Rohingya are considered one of the most vulnerable people in the world. Despite the assistance from many organizations and the government in Bangladesh, their future is uncertain. The outbreak of Covid-19 worldwide adds a new challenge for this vulnerable community living in crowded refugee camps.
Until 2020, the Rohingya were officially barred from formal education in Bangladesh. Rohingya children could only access learning centers in the camps. There were few learning opportunities for adolescents. The decision to allow schooling for the Rohingya children came in early 2020. Unfortunately, the pandemic struck right after, preventing meaningful change. Then, in March, a massive fire broke out, destroying shelters, food distribution sites, water and sanitation facilities. I was among the many frontline responders who supported those impacted by the fire. "I am as helpless as a child now," I remember a refugee named Adbul Kamal saying after losing his house and belongings.
Since 2019, I have worked for both the Rohingya refugees and the local Bangladeshi host community, who are also significantly impacted by the influx. Cox's Bazar, where the camps are located, was already impoverished and had one of the lowest learning outcomes even before the Rohingya influx. I started as a Research Associate at the BRAC Institute of Educational Development, where I evaluated educational programs and child protection programs in Rohingya refugee settlements. As the Monitoring and Evaluation Assistant for the World Food Programme (WFP), I now conduct remote and site monitoring, securing qualitative and quantitative data to assist the WFP's monitoring and evaluation team in making informed decisions through the ongoing COVID-19 crisis.
Today I live in the Bangladeshi host community surrounding the refugee camps in Ukhiya, more than 700 kilometers away from my family. Adjusting to the language and culture of a new region can be challenging, but it is something for which the Teach For Bangladesh Fellowship has uniquely prepared me. The work itself can be physically and emotionally exhausting. On average, I travel between 40-60 kilometers up and down the coast every day. Still, I feel proud that we can bring nutritious food to multiple vulnerable communities in this region and ensure food security for so many marginalized children. I feel inspired by a growing community of Teach For Bangladesh alumni who, like me, are relocating to this region to work in support of vulnerable children and communities.
Learn more about the efforts of Teach For All network partners and their teachers and alumni to support Education in Emergencies.