Developing students as Ubuntu leaders
Image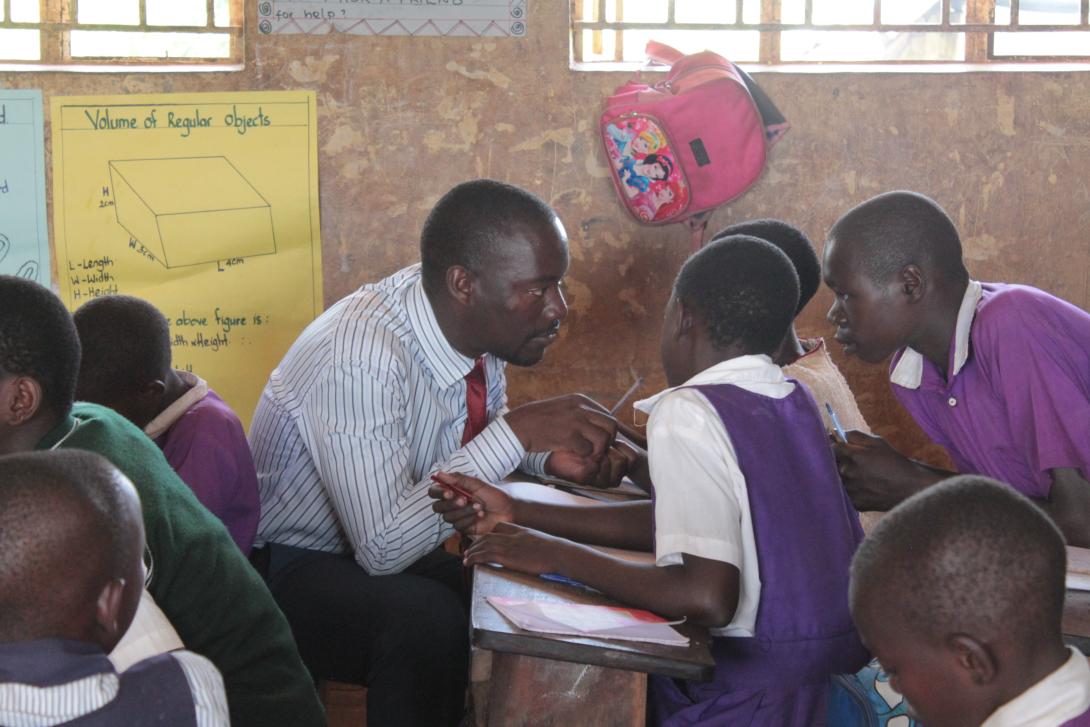 The realisation that today's learners are going to inhabit a world distinct from our current reality is a driving force behind a new movement calling for a new purpose to education that helps students realise their potential as leaders of a better future. To construct this future characterised by justice, equity, and sustainability, these young minds must be equipped to navigate uncharted territories, collaboratively tackle intricate challenges, and carve out meaningful career paths in an ever-evolving economy. This transformative process begins with nurturing student leadership, empowering them to take charge of their individual journeys and catalyse change. 
In contexts across Africa, this transformation extends beyond the classroom. It demands the intricate participation of communities in education and the inclusion of school processes within the life of the community. This idea is not novel to Africans as it resonates deeply with the philosophy of Ubuntu, emphasising interconnectedness, empathy, and collective well-being. In other words, across the continent, there is a call to develop students as "Ubuntu leaders" equipped with the skills and values to not only succeed individually but also to uplift their communities. It's an educational approach that bridges the gap between personal growth and communal progress.
Africa has always been a continent deeply rooted in cultural values like interconnectedness, community, a profound sense of belonging, and the ethos of service to others. These values are the very bedrock of leadership on the continent, where the concept of leadership is fundamentally grounded in working for the greater good of all. Here, leadership is not just a solitary journey; it's a collective commitment to lift every member of the community. Embracing these cultural values instils in students a human-centred approach to leadership, one that prioritises the wellbeing of the entire society. It's a profound paradigm shift where challenges are not viewed solely through the lens of individual students but rather in the context of their broader implications for society.
From the bustling heart of Nigeria to the serene landscapes of South Africa, and the dynamic cities of Uganda and Kenya, which will host the 2023 Teach For All Global Conference, to several other countries, this vast and diverse continent is experiencing an educational revolution. Through the Teach For All network, organisations in each of these nations are pioneering a unique educational journey in their own countries while collectively reshaping the educational landscape across the continent.
Through a two-year fellowship program, these organisations recruit, train, and place young leaders in some of the most high need classrooms on the continent. Equipped with both leadership and pedagogy skills, these leaders go on to use an approach that is rooted in community to develop and unlock the leadership and assets in the communities. One striking example is in the work of Teach For Zimbabwe, where students, inspired by the spirit of collective leadership and the urgency of the climate crisis, came together to address environmental challenges within their communities. In Sierra Leone, the Fellows of Teach For Sierra Leone are working with communities to change gender practices on female genital mutilation. Their journey is a testament to the immense potential that blooms when leadership is cultivated within the nurturing embrace of African cultural values.  
In essence, preparing students with the skills to think critically, solve problems collaboratively, and develop resilience is, at its core, equipping them to take on the world's uncertainties and complexities. This contributes not just to their individual success but also to the collective progress of their communities and the world at large. Interestingly, the Ubuntu philosophy does not stand alone, as several other ideologies such as the Harambee tradition—a Kenyan word that means put together and is used to encompass the concept of placing the group before the individual—adds credence to the deep rooted approach to developing student leadership that is taking place in African classrooms. This blend of pedagogy and culture has accelerated progress as they are so powerful that it binds entire communities together. 
Africa is at the forefront of a global movement to prepare students as Ubuntu leaders with an approach rooted in cultural values where every student plays a vital role in leadership. There is the shared understanding that together, we can nurture ethical leaders from a young age and create a just and equitable society. The Ubuntu philosophy and Harambee tradition are just two of the numerous African ideologies that are shaping education and are the keys to opening the door to a world where every student is empowered to be a catalyst for positive change. The foundation for developing strong student leaders is having a clear purpose for education. This is aptly addressed as the African cultural values are indicators of what the community holds true. By viewing leadership from a position of the general good, we see the place of shared responsibility as opposed to a messiah/saviour ideology.