In Shully's classroom, STEAM isn't just a subject—it's a way of life
Image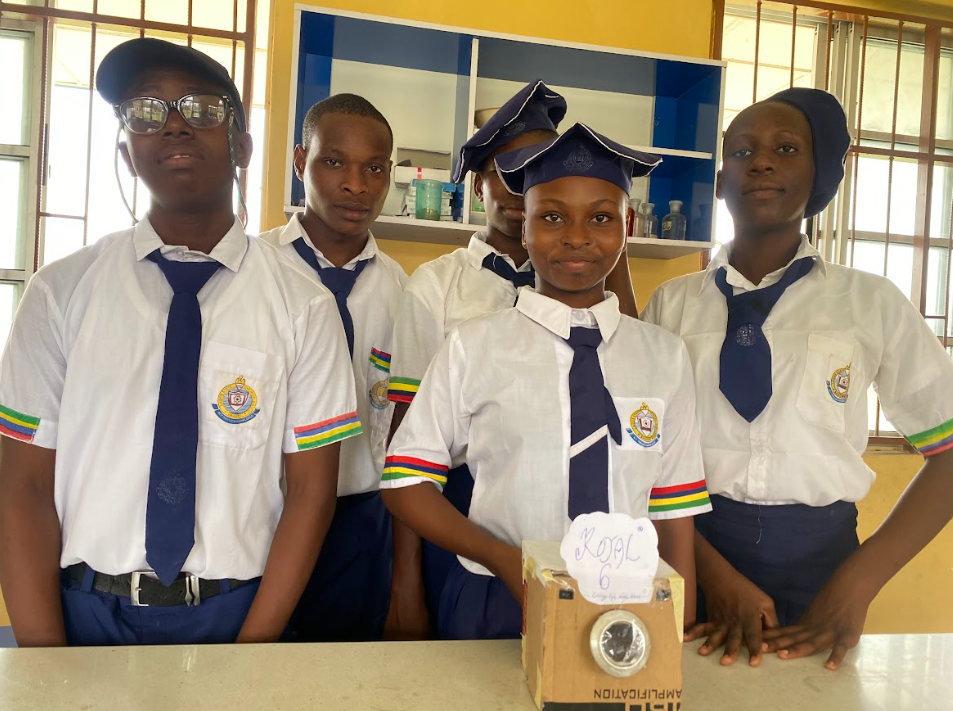 Empowerment isn't just about breaking barriers; it's about lighting the path for others to follow. Through innovation and unity, we're not just teaching our students to dream, but to lead. 
In the heart of Eti-Osa, a riverine community in Lagos state, a profound change was taking shape. From a young age, I understood the challenges of growing up in a low-income community, having witnessed many talented peers unable to reach their potential due to limited resources and opportunities. My personal experiences drove me to join Teach For Nigeria in 2021. Assigned to the Lagos State Senior Model College in Badore Ajah, a diverse public boarding school, I found my platform to address these educational inequalities. Through the fellowship, I seized the opportunity to make a difference as a STEAM (Science, Technology, Engineering, Arts, and Mathematics) teacher, determined to bridge the gaps I had once observed firsthand.
Discovering hidden gems
From the outset, my interactions with the senior secondary students revealed a treasure trove of untapped potential. Contrary to some teachers' perceptions, these students were not just ordinary learners, they were budding scientists and innovators. Ibrahim Idris, a student from SS1, exemplified this spirit. His passion wasn't confined to textbooks—he reveled in fixing broken lamps and gadgets and fueled my drive to introduce STEM projects.
Within the first three months, I organized the school's inaugural science exhibition, showcasing a plethora of creative projects. The event was a resounding success, drawing attention from not just the school community, but also from external stakeholders interested in educational innovation who had heard about the exhibition through Teach For Nigeria communications. The corridors buzzed with excitement as students from all grades came to witness the marvels their peers had created. Parents, teachers, and even local media outlets were in attendance, capturing the essence of young minds at work
Challenges and triumphs
This journey wasn't without its hurdles. My ambition to foster creativity and innovation in my students was often met with skepticism, resource constraints, and even resistance from some quarters, including other teachers in my placement school and some of the students' families. But adversity only strengthened our resolve. I wanted my students to see broader implications of STEAM in their lives and communities.
Despite the challenges, we pressed on, driven by the belief that every student has the potential to be a changemaker. My learners and I held brainstorming sessions and hands-on trainings, ensuring that every student felt involved and empowered. Late-night discussions, weekend workshops, and countless revisions became the norm. The dedication of the students was palpable, and their enthusiasm infectious. Their hunger for knowledge and their desire to innovate became the driving force behind our initiatives.
Our breakthrough
Our perseverance bore fruit when we crafted numerous science projects from discarded materials. From a magnetic stirrer made from magnets found in earpieces, to a paper mache volcanic eruption model made from recycled newspaper, our creations were not just academic exercises but solutions to real-world problems. The crowning jewel was the STEAMUp bottle—a battery powered water bottle working on the principle of energy conversion. Its components consist of a thermoflask bottle, nichrome wires, a charging port, switch, Teflon tape, lagging material, and an insulator. Designed to warm water with a simple button push, this innovation is safe, addresses the school's restrictions on electrical gadgets, and serves multiple functions, including boiling water for hot beverages during cold weather, and providing relief from menstrual cramps. 
This STEAMUp bottle, a testament to our students' ingenuity, was showcased in a STEAM competition called Projecticommunity organized by local corporations, with over 10 schools participating. With the guidance and collaboration with Mr. Alashiri, a colleague, and Mr. Watti from the competition's organizers, our students not only received accolades but also clinched the grand prize of one million Naira. Their presentation was a masterclass in confidence, creativity, and commitment, earning them validation and admiration.
Female leadership through innovation and creativity
The creation of the STEAMUp bottle was more than an innovation, it was a statement. Spearheaded by young female students, it showcased their capability to lead and innovate. Their success not only addressed immediate needs but also inspired other young girls, challenging traditional gender norms in STEAM fields. 
Amidst challenges including time constraints and limited access to materials, the students' journey highlights the power of unity in diversity. Their collaborative spirit extended beyond school walls, fostering a broader sense of community and national pride. At the core was their transformative mindset. No longer just learners, these students, led by young women, became problem-solvers. Their innovative approach, rooted in subjects like physics and chemistry, aimed to better their community, proving that leadership is deeply intertwined with creativity and positive impact.
The road ahead
As I reflect on this transformative journey, my heart swells with pride. My drive was never about personal gain but a deep-seated desire to nurture STEAM creativity and ensure quality education for all. The lessons learned from the challenges my students and I faced have only fortified my resolve.
The legacy of our efforts is evident in the school's science club, which my learners and I started and which continues to induct more students, fostering a culture of STEAM innovation. I firmly believe that STEAM is the linchpin for a sustainable future. It's not just about academic excellence but about molding young minds to think, innovate, and solve. With the experiences and knowledge I've garnered, I am more committed than ever to championing STEAM wherever I go.