Looking ahead to the 2023 Teach For All Global Conference
Image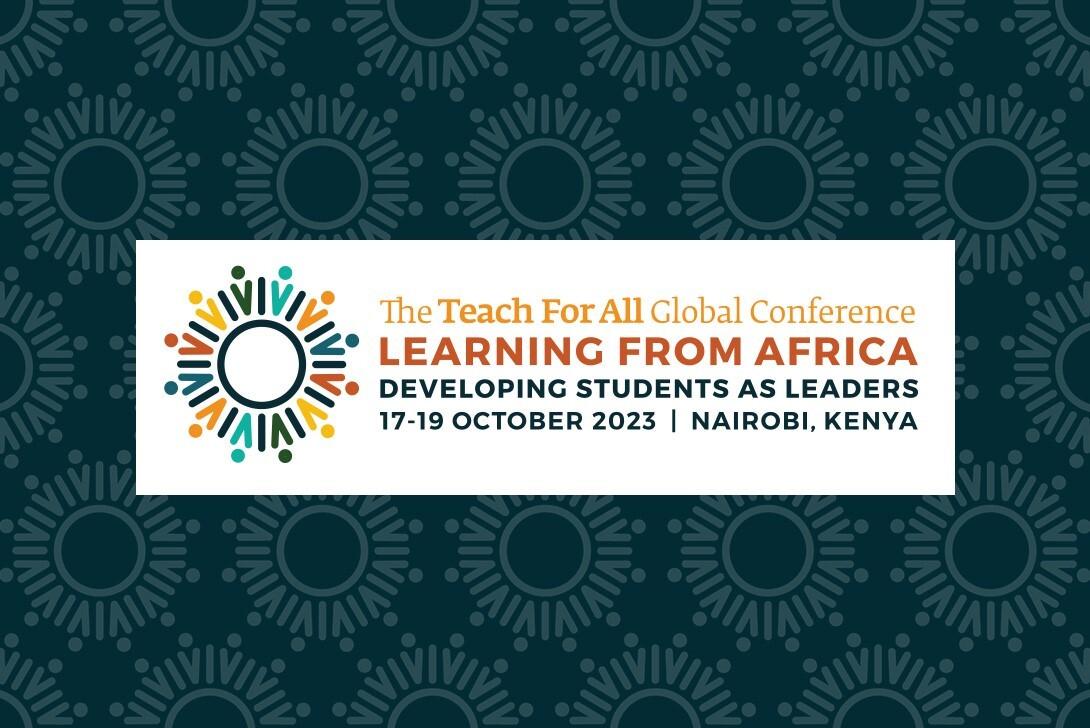 From October 17-19, more than 600 members of Teach For All's global community will gather in Nairobi, Kenya to explore the theme Learning from Africa: Developing Students as Leaders. Co-hosted by Teach For Kenya, the network partners across Sub-Saharan Africa, and Teach For All, the event will be the network's first in-person Global Conference since 2019.
The 2023 Global Conference will convene CEOs, staff members, teachers, alumni, students, and board members from more than 60 countries, as well as policymakers, civil society practitioners, supporters, and allies from the African continent and beyond. Together, attendees will learn from and with each other through a variety of plenary and thematic sessions and discussions with a diverse group of practitioners from within and outside our network, as well as visits to the communities in which Teach For Kenya and other Kenyan NGOs work. 
Core to our work across Teach For All, the theme of developing students as leaders is foundational to the Global Conference learning experience. Through this lens, attendees will explore what can be learned from our network partners in Sub-Saharan Africa on topics including Education in Emergencies, Decolonizing Education, Climate Education, Gender-Responsive Education, Foundational Learning, Educational Technology, the Future of Work, Trauma-Sensitive Education, and others.
As a network, we're thrilled to be coming together in person for the first time in four years, and excited about all we'll learn from our African partners and the communities in which Teach For Kenya works. We'll be sharing more information about the 2023 Global Conference closer to the event—follow us on Twitter, Instagram, Facebook, and LinkedIn for news and updates.