Network Alumni Gather to Rethink Education in Times of COVID
Image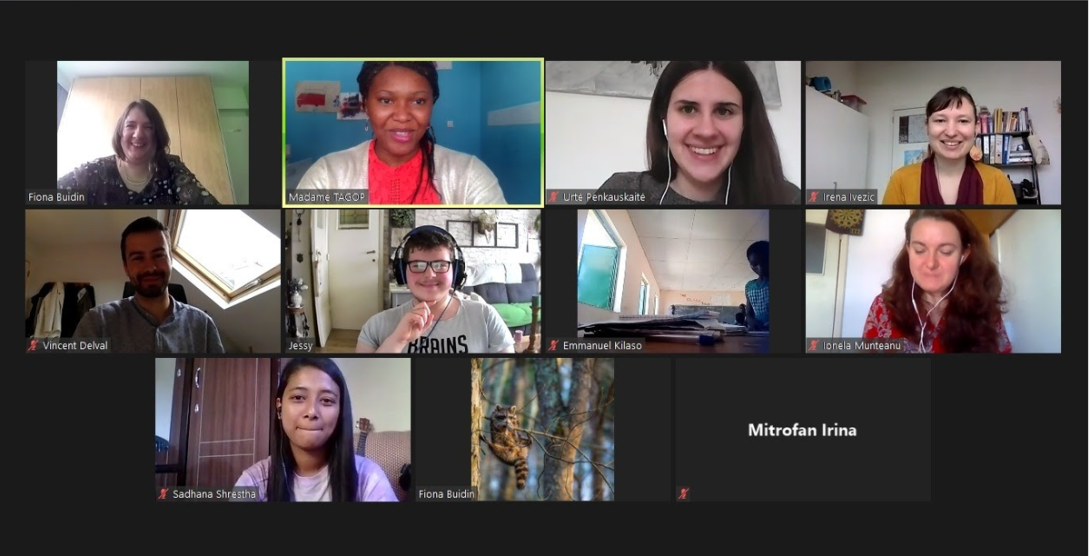 Like many other teachers in the network, the COVID pandemic made us, alumnae of Teach For Belgium and Teach For Romania, reflect on the power we have as a global network to support each other in the face of this difficult global crisis. 
This year, alumni and participants of Enseña Perú, Enseñá por Argentina, Teach For America, Teach For Armenia, Teach For Belgium, Teach First Danmark, Teach For Ethiopia, Teach For India, Teach For Kenya, Iespējamā Misija (Latvia), Renkuosi Mokyti! (Lithuania), Teach For Nepal, Teach For Nigeria, Teach For Romania, and Teach For Uganda celebrated the fourth edition of Sprout to be Teach—an annual gathering of teachers from across the Teach For All network—by exploring the topic "Leading as an opportunity through crisis." We came together to reflect individually and as a group on the lessons we've learned during the pandemic.
Our global community shared inspiring stories from students, teachers, school principals, teacher coaches, and social innovators who are revolutionizing education in different local contexts, as a way to learn from diverse perspectives on teaching and tools that we can adapt to this new reality. 
We truly had the chance to engage with our global community—including students, principals, and coaches—who had the opportunity to connect across borders and we realized how similar our contexts are and that solutions can be contextualized. 
Since the event, we've heard exciting stories about its impact on the teachers and alumni who participated. After discussions with peers from other network partners, for example, a Teach For Nigeria teacher decided to improve collaboration with his students' parents. "Sprout to be Teach helped me to understand that there is more to the classroom than just​ teaching," he said, and shared that his students now feel more empowered and confident to express themselves.
"For me, collaborating with Teach For All network alumni and community was a great opportunity to learn lots of things but also to give what I know," shared Ionella, one of the event's organizers. "Organizing an event in a difficult time as this pandemic made me focus more on  learning how to keep people connected and to find solutions together for how we can have an impact in our communities."
The Sprout to be Teach community is growing and we really hope we can meet in person soon! If you're interested in joining the organizing team or would like to be updated on the next event, please let us know by filling out this form.