Network Leaders Discuss Innovation and the Future of Education at RewirED at Expo 2020 Dubai
Image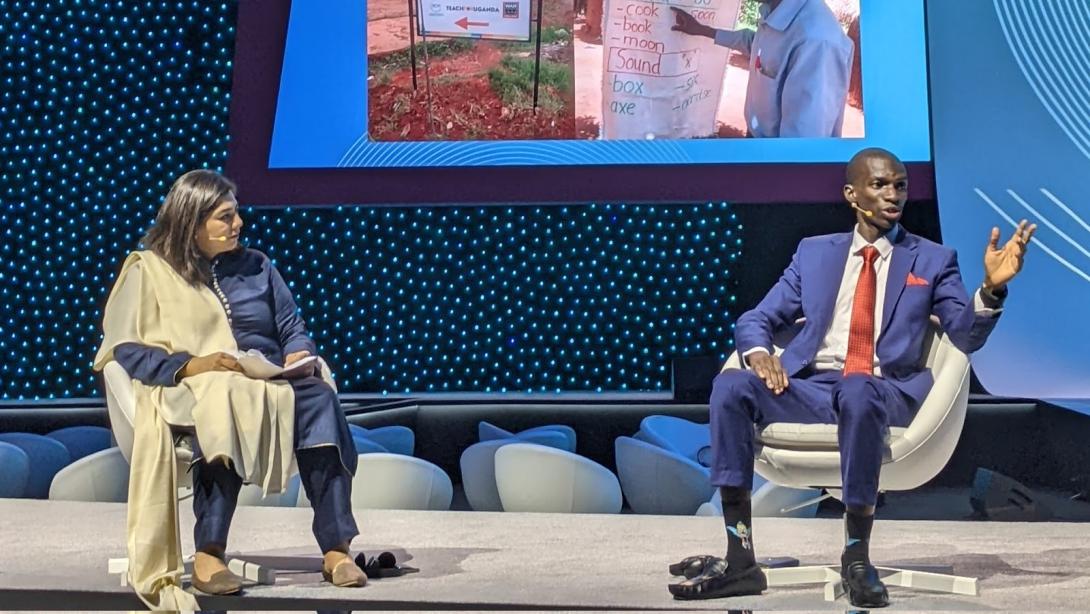 Teach For All brought diverse voices from across the network to the 2021 RewirED Summit at Expo 2020 Dubai this week. Representatives of network partners and the global organization spoke on several panels highlighting lessons learned from the pandemic and the critical importance of investing in local teachers and leaders to foster change and innovation in education systems.
On Monday, December 13, Teach For All's CEO and Co-founder Wendy Kopp spoke alongside Andreas Schleicher, Director for the OECD Directorate of Education and Skills; Fred Swaniker, Founder and CEO of the African Leadership Group; Essie North, CEO of Big Change; and Vishal Talreja, Co-founder of Dream a Dream, on a high-level panel moderated by HundrED Founder and Chair Saku Tuominen. The panel was the official launch of a new framework for transforming education systems produced collectively by Big Change, Teach For All, RewirED, and HundrED that centers on three key drivers to transform education systems and is a call for transforming rather than reforming education by redefining its purpose, rethinking who has the power and the agency in the system, and innovating practice.
Image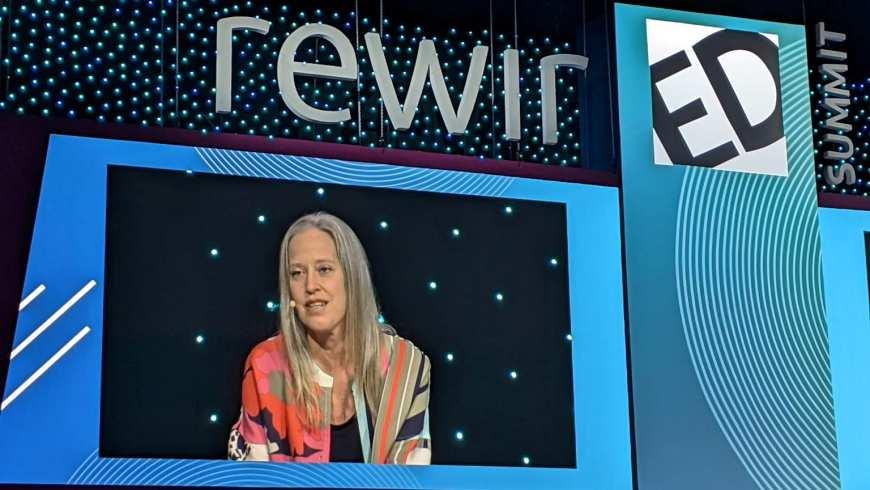 Later that day, Teach For Pakistan CEO Khadija Bakhtiar and Teach For Uganda alumnus Emmanuel Kimuli spoke alongside other teachers and leaders from educational organizations on the high-level panel "The Future of Teaching: How Best to Support Educators to be Leaders of Learning in Times of Uncertainty," moderated by Dr. Andrew Cunningham, the Aga Khan Foundation's Global Lead, Education. In conversation with Khadija, Emmanuel shared how, when schools closed due to the pandemic, he first kept his students learning in a village without electricity by handwriting and distributing learning packets, and then accessed tablets and solar panels and worked with the community to build a dedicated space, with windows and doors for ventilation, where the tablets could be used in order to help his students cross the digital divide. As Khadija noted, "Emmanuel shows us why we need to focus on developing the leadership of teachers and their resourcefulness." 
Finally, Wendy, Khadija, and Emmanuel were joined by Teach For India fellow Oindrila Sanyal on a panel that explored the education shifts catalyzed by pandemic that are important to continue and build upon in order to enable a better future for kids. Oindrila and Emmanuel shared the innovations they developed in order to keep their students learning during the pandemic, and reflected on the mindset shifts these innovations inspired, which offer us all hope for creating a more equitable education system. 
One of the key shifts discussed was in the relationship between students and teachers, which has led to educators viewing and engaging with students as leaders who can lead classrooms, change policy, and more. Khadija explained that when the pandemic started, Teach For Pakistan was only able to reach about 50% of its students. As a result of student-led efforts and kids going door to door to connect with their peers, however, within five months, Teach For Pakistan was reaching close to 90% of its students. Echoing Khadija's recognition of students' increased agency and autonomy, Emmanuel spoke to the way the pandemic pushed his students to take charge of their education. "Going forward we need to empower our learners to own their learning," he said. "I think of a future where peer-to-peer learning is part of their routine."
In addition to students, Oindrila highlighted the importance of bringing families and the community into education, emphasizing the power of contextual learning and of parents as part of a system of change. Oindrila also shared the value of being part of a global network during this unprecedented time. "The community and ecosystem of support...has always been there," she reflected. "Finding that community and being a part of it has definitely been a huge breakthrough"