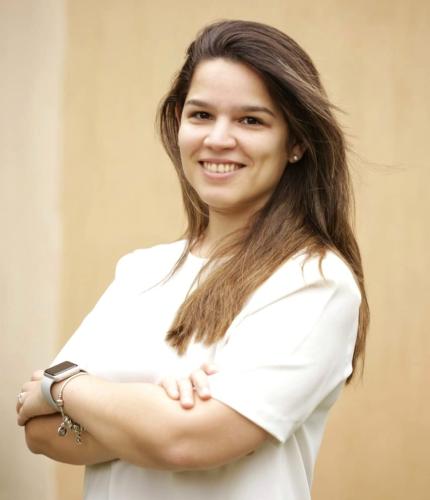 Claudia González
Claudia strongly believes in the power of education to create a just society that provides equal access to opportunities for everyone.  
When she arrived at Enseña por Paraguay as Head of Recruitment, Selection and Matriculation Claudia quickly recognized the cracks in the Paraguayan educational system that her grandmother, a retired public school teacher in one of the poorest regions of Paraguay, had told her about. Her background is in early childhood and her passion for education was born while teaching in several childcare centers and the San Ignacio del Loyola School in Asunción. 
Claudia has a degree in social work from Universidad del Salvador in Buenos Aires, Argentina, and she's currently working towards a degree in International Affairs from Universidad Unida in Asunción, Paraguay. She also holds a Diploma in Women's Human Rights from the Austral University in Argentina. 
Throughout her career, Claudia has been involved in several projects in the public and private sectors. Her work with adolescent mothers and their children at a shelter in Buenos Aires motivated her to work with communities most in need of equity and justice. Her commitment to these communities is also demonstrated in her work at the Paraguayan National Congress Social Aid Committee.