Building Empathy Across Borders Through Virtual Classroom Exchanges
Image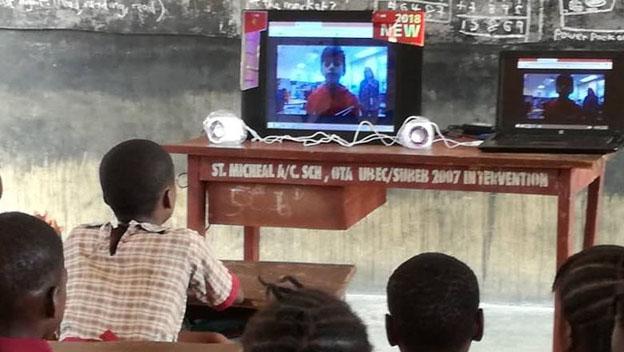 "No! I can't play with him because he looks different," this was the reply Bili gave me when I showed him the picture of a white boy and asked if he will play with him if the boy comes to school the next day. This response reflected how my students will receive someone with looks, thoughts and opinions that are different from theirs. I really wanted to change this narrative.
I met my students who I refer to as champions when I began my Teach For Nigeria fellowship journey two years ago. They were in grade four at St. Michaels AC Primary School located in the community of Ota in Ogun State, Nigeria. Most of them were from low income families and they lived in densely populated areas where violence and crime has become the norm.
As I worked and lived in the community, I began to understand why violence and criminal activities are common and how young people are their major perpetrators. It was clear that the underlying causes were misunderstanding and the high level of poverty which leads to a scramble for limited resources, both of which are results of lack of empathy. 
Looking at the future trajectory of my students, I knew that if nothing is done, they will grow to continue the cycle of violence and crime as my students see the perpetrators as their role models. So, I thought of drawing up an alternate possible future for them. One which my students will grow to become empathetic leaders who will design solutions to identified challenges in their community.
Image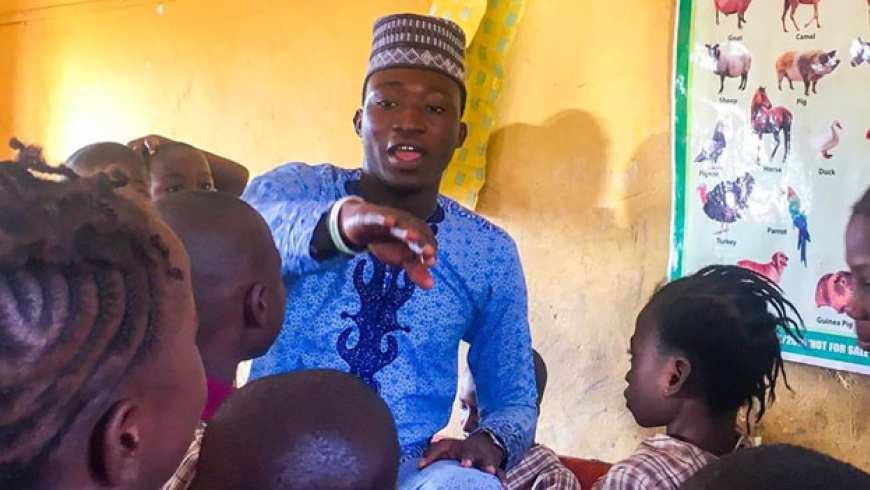 Oluwaseun and his students in the classrooom
Fortunately for me, I had just been introduced to a virtual tool called Empatico whose mission is to raise students to become empathetic, kind, and curious. Empatico connects classrooms around the world through live video interactions and asynchronous exchanges. I signed up and connected quickly to Wendy Turner, a teacher in Wilmington, Delaware in the United States. 
Our video exchanges with Wendy's class taught my students a whole lot. To start with, they were able to build strong friendships with kids who look different than they do, as they normally only see white children on TV screens and in magazines. Also, their response to the question I asked Bili started changing as they soon realized that people who look, sound, or think differently are not necessarily wrong or bad, they are just expressing themselves. Their capacity to understand other people and make their points known without offending others began to grow.
One of the most powerful moments for us was when Wendy's class sent us four boxes of books and playground equipment when they found out that we do not have a functional library or materials to play with. My students were challenged by the kindness that they received from their American friends. It was surprising to them that people who they haven't met in person and who live 5000 miles away can show them pure love. While we reflected on this experience, my students agreed that they will pay this forward by extending this love and kindness to people within and outside of their own community.
I also believe that the students in Wendy's classroom will never forget this experience, as it was as much of a turnaround experience for them as it was for us. Their thoughts about Nigeria and Africa took a leap. They overcame their misconceptions about black people, understood more about who we are as Nigerians and Africans, our cultural diversity, and even prepared and ate one of our local recipes (akara, which is made from beans). And they will always think of how they have lent a helping hand to their friends in Nigeria when they needed it. It's one thing to know about the challenges facing people different from them and it is another thing to be moved to helping them solve these challenges. 
Thinking about how much kindness and empathy has been sparked in my classroom, and how this has impacted the leadership journeys of my students, I am grateful for the gift of virtual exchanges. With Empatico, my students have not just travelled the world without passports, they have also built empathy muscles that will help them become agents of change in their community, and eventually break the cycle of violence and crime. 
Teach For All is delighted to partner with Empatico, seeded by The KIND Foundation. Learn more about Empatico.