A Chance to Reconnect: The Virtual Policy Community of Practice Conference 2021
Image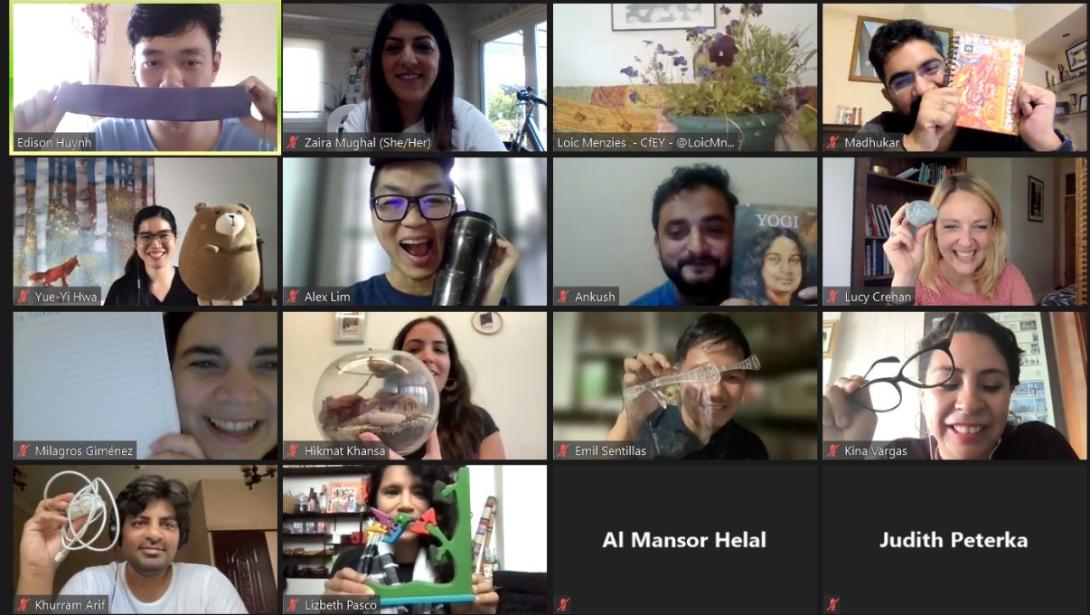 In June 2021, the Policy Community of Practice, which includes Teach For All alumni who are interested in or working in education policy, came together for our annual conference—this time remotely and online. In previous years, this community has self-organised and met in person in one of our partner organisation countries, including Peru, India, and the Philippines in the last three years. Although by now all of us were used to online meetings during the pandemic, I was unsure whether our community would still be able to connect and support one another after more than a year since our last in-person meeting.
Thankfully my worries were unfounded. The theme of this year's conference was 'Rebuilding for the Future' and it was clear from the start of our two-day gathering that despite acknowledging the differing experiences of the pandemic in our respective countries, we all shared a desire to reconnect and support one another. The four guiding questions of our conference were:
How have we experienced the last year?
What have we learned from the last year?
What key policy challenges are emerging?
What do we want to do about it, and how might this community support our actions?
The idea behind these questions was to make and hold space for discussion of both professional and personal challenges through the pandemic even as we sought to address some of the systemic challenges that our respective countries were facing, including: inequitable digital access, schools being (still) closed, mental health and wellbeing of students, and the role of parents in remote education. Several members of the community shared their personal stories of how balancing the personal and the professional became even harder as remote work became commonplace and necessary. Others highlighted how the digital tools that work in some countries left many children behind in others. Knowing that there were both shared and different challenges allowed the community to better support one another, and it's this diversity of experiences that makes the group special.
Our guest speaker, Jaime Saavedra, is the former Minister for Education for Peru and now Global Director, Education at the World Bank Group and a member of the Teach For All Board of Directors. He was fantastic in helping us identify the macro trends occurring across the world, and he inspired us by pointing out that the pandemic has, at the very least, shown us all that change in education is possible and can happen more quickly than we previously believed.
While our discussion about the implications of the pandemic on education policy were enlightening and energizing, my biggest takeaway was actually regarding the role of the Policy Community of Practice itself, which includes alumni of more than 15 Teach For All partner organisations around the world. The true value of this community is in providing a space for mutual support and understanding among people who can empathise with each other (whether dealing with personal loss, work/life balance, or the challenges of remote teaching work and policy) as well as be each other's cheerleaders, with the same drive and passion to tackle education inequality wherever it manifests across the globe. Such trusted networks for those working in education policy are more needed and valuable than ever—particularly as we rebuild our communities and our own sense of wellbeing as we come out of this pandemic.
I want to give a special thanks to Teach For All for supporting this conference (particularly Zaira Mughal and Jude Heaton) and my co-facilitators Lucy Crehan (Teach First), Isy Faingold (Enseña Perú), Alex Lim (Teach For Malaysia), and Hikmat Khansa (Teach For Lebanon), as well as Jaime Saavedra for being our guest speaker. I look forward to our next meeting of this wonderful Community of Practice—hopefully we will be able to meet in person but if not, we now know that reconnecting online is still possible and still impactful.