Coding for Change: A Teach For Austria Alumnus Launched a Programming School to Help Refugees Find Jobs
Each year on June 20, World Refugee Day serves as an opportunity for us all to stand with refugees, who are among society's most vulnerable people. Across Teach For All's global network, teachers, alumni, students, and communities are taking big and small steps in solidarity with refugees, and we're thrilled to highlight their efforts on World Refugee Day and throughout the year.
In the video above, Teach For Austria alumnus Stefan Steinberger shares his journey to founding the New Austrian Coding School, a programming school "for everyone" that offers a nine-month training program to develop coding and software development skills, free of charge. As a Teach For Austria Fellow, the majority of Stefan's students were refugees, some of whom had even fled their countries alone, without their parents. As Stefan got to know his students and their families, he also started to connect with the larger refugee community in Vienna—he visited the refugee shelter where some of his students who had come to Austria unaccompanied lived, and even organized an event where former refugees told their stories to current refugees about their journeys to integration.
Image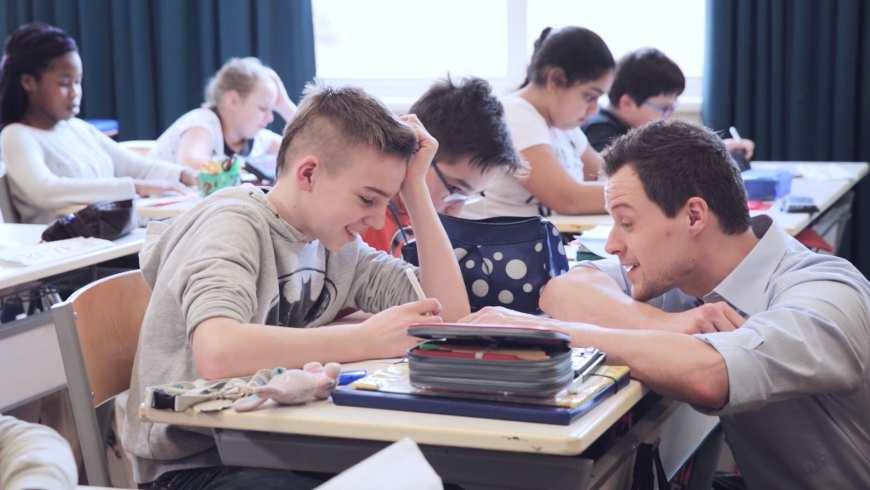 The relationships Stefan built with his students who were refugees were what sparked his desire to work with the broader refugee community and found the New Austrian Coding School
Whenever he met adult refugees, Stefan explains, they asked him for help finding a job—which led him to found a programming school to help them gain coding skills that would increase their employability. Today, the New Austrian Coding School serves not only refugees, but all unemployed people because, as Stefan explained, "If you're unemployed in Austria, society treats you different. I want everybody to see the skills and the talents in unemployed people like we do in every other person."
Watch the video above to learn more about Stefan and New Austrian Coding School.