Introducing Teach For All's Global Teacher and Teacher Coach Study
Image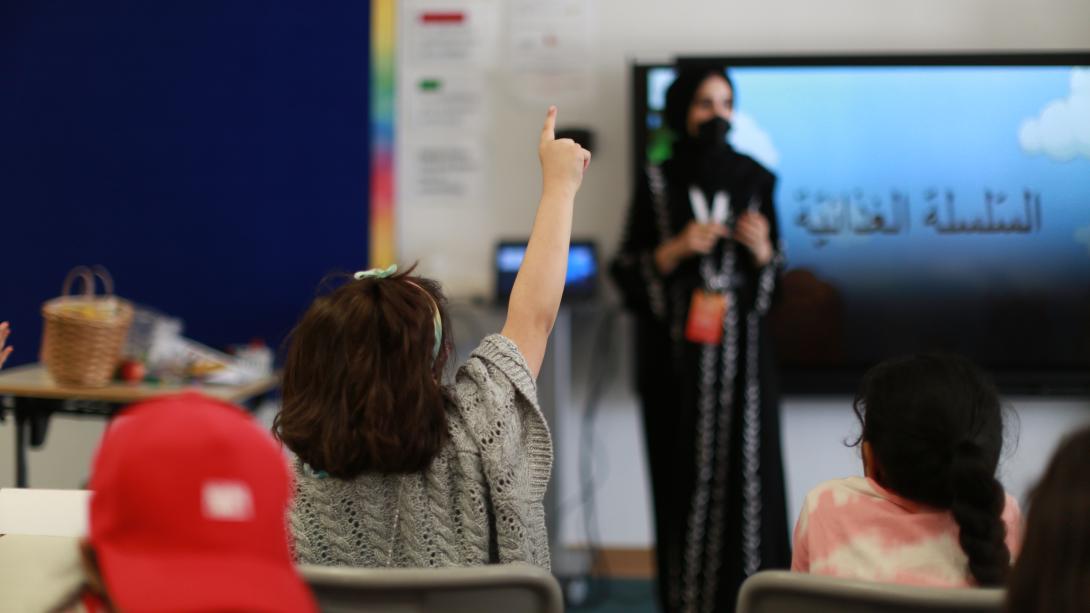 As a member of Teach For All's research team, I support our network to explore an ambitious learning and research agenda on the impact of collective leadership development and how to accelerate the impact of teachers to develop classrooms that cultivate students as leaders of a better future. In partnership with the Jacobs' Foundation, our team is working to build our global network's internal research capability and experimenting with how we incorporate new forms of evidence generation and feedback into our approach to network learning, in addition to providing feedback on important learning questions associated with our Teaching As Collective Leadership (TACL) initiative, a framework for developing students as leaders that includes actionable and locally customizable guidance for teachers, teacher coaches, and program designers who are oriented towards this different view of the purpose of education.
The Global Teacher and Teacher Coach Study marks our first pilot effort to implement applied research to learn about the Teaching As Collective Leadership framework. The study data is from 48 teachers and 24 teacher coaches representing nine network partners across varied contexts. Our study investigates to what extent teachers develop mindsets aligned with collective leadership, and what kinds of classroom strategies they engage in as a result of exposure to the TACL model. In 2022, we tested two different delivery methods of the TACL framework: a series of workshops between teachers and their teacher coaches, and a comparison group of teachers and their teacher coaches in which we provided virtual instructions on how to use the TACL framework and resources. Both the intervention and comparison groups were designed to emulate common ways Teach For All offers learning experiences and insights on teacher development to our network partners.  
In both groups, we engaged with teachers and teacher coaches from across the Teach For All network to implement insights, mindsets, and instructional strategies in their classrooms based on the TACL framework. Recently, the study was featured in an episode of the BOLD Podcast, which highlighted the experiences of three network teachers: Aljawhara Al Athba from Teach For Qatar, Isaac Galindo from Enseña por México, and Ganiyat Muritala Wuraola from Teach For Nigeria. These stories provide a snapshot of the innovations that teachers and their teacher coaches are implementing in their classrooms to foster student leadership, including more concerted efforts to support students' sense of belonging, a greater emphasis on strong teacher-student relationships, and strategies for social and emotional learning development. Hear more about their suggested strategies for other teachers in this podcast.
Our study report is helping our global network to learn more about the enabling conditions to support teachers to develop students as leaders. The following are a few major insights from both quantitative and qualitative data:
Teacher mindsets are highly aligned with TACL already, and they also can strengthen over time: Overall, both teacher groups (our treatment and comparison group) tended to score high in terms of their mindsets—such as their beliefs in community as a source of power and the extent to which educational inequity is systemic—suggesting that teachers may have already had strong alignment with the beliefs and mindsets associated with TACL prior to engaging with the framework. Nevertheless, our analysis indicates some evidence that more frequent exposure to TACL concepts may in fact increase these mindsets over a short time period.
Teacher coaches are key: Unilaterally, we heard from teachers that their teacher coaches were key in supporting them to apply the TACL framework. We also heard from teachers whose teacher coaches consistently applied the tools and resources and provided feedback, that they felt they had stronger knowledge of the framework and also noticed more shifts in their mindsets and changes in their actions. We hear this consistently in the stories shared by the teachers interviewed in the BOLD podcast. 
Opportunities for teachers to share their experiences with other educators matter: Many teachers and their teacher coaches shared that they deeply appreciated and learned from discussing their experiences in the classroom with other teachers and teacher coaches from across the network, in particular those who participated in the intervention group. 
There is strong evidence from the network that teachers are fostering environments to empathize and connect with their students: We've demonstrated evidence that teachers in our study quickly adopted strategies related to building strong, empathetic relationships with their students. We heard from teachers and coaches that they learned more about the importance of building meaningful relationships with students through the experience, and this came out clearly in interviews. 
We also received constructive feedback and challenging findings from our data and from the experiences of our teachers and teacher coaches in this study. For instance, we found fewer indications than expected of teacher strategies that emphasize student-driven learning and student autonomy in the classroom. This may be an area for further intervention to help teacher coaches and teachers create plans for more holistic approaches to employing multiple strategies in the classroom with equal emphasis. We also heard from teachers and teacher coaches that they would like to have more time to first internalize the model and make meaning of this framework, and additional time to implement and reflect on how the model works in their own classrooms to help strengthen student leadership. We are confident that this feedback and the iterative design process we are taking with the TACL team is helping us to strengthen the framework and resources, and providing our research team with new tools and opportunities to apply a new adaptive research and learning approach. 
The Global Teacher and Teacher Coach Study is just the second of three evidence generation/feedback activities around the Teaching As Collective Leadership Framework in partnership with Jacobs Foundation. In 2021, we preceded this study by a beta-testing of TACL tools. One important limitation of our study is that it did not aim to evaluate the potential effects of the model and interventions on students. For our future research, we will strive to determine whether these shifts in mindsets and teacher actions lead to improvements in holistic student learning outcomes by working with a network partner (Enseña por Colombia) to adapt and implement programmatic changes to its training and support of teachers in 2023 and 2024. We are excited to continue to learn and share our insights from our adaptive learning and research strategy with practitioners within and beyond our global network.