Lessons From Collaboration Between Business and Educators During the Pandemic That Could Change Education Forever
Image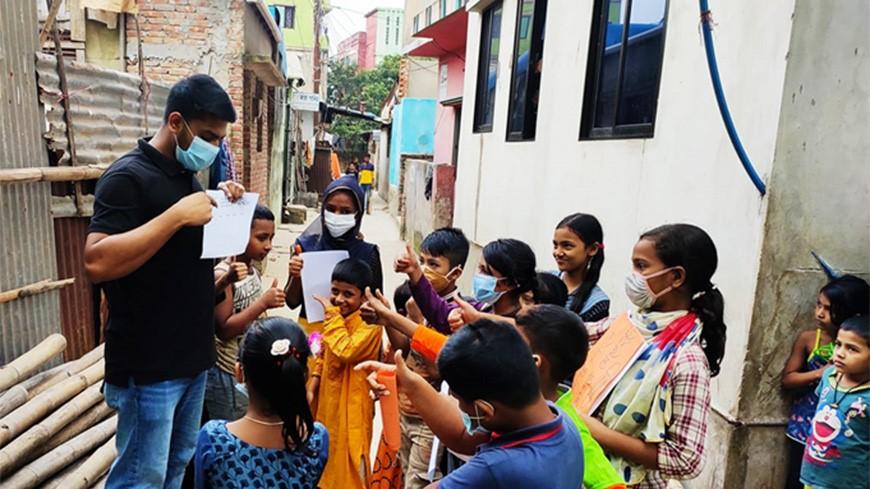 Education systems are currently facing great barriers to preparing students for today's world as well as the future. COVID-19 has made a unique impact on every community around the world, and even before the pandemic, many education systems lacked resources to provide students opportunities to thrive.
Yet, when the world went into lockdown in 2020, schools across the globe were tasked with reaching students through remote and distance learning. This exacerbated inequalities that already existed in the system, leaving at least a third of the world's children (463 million) without access to remote learning. Educators took on the critical role of not only keeping students learning, but also ensuring the health and safety of students and their families while doing so.
Throughout this time, EY teams and 20 Teach For All network organizations began collaborating to equip teachers and their students with the proficiency, mindsets, and tools to navigate the shifting educational system. Together, we've learned a few key lessons on how collaborations between businesses and educators can help prepare students for the future of work. While each local context is unique, similarities in the nature of the challenges facing children from place to place mean that solutions often have the potential to be broadly applicable and to provide for improved learning outcomes well beyond the pandemic.
Corporate support can broaden connections and create opportunities for shared social action
The support that EY has given to Teach For All can serve as a model for how the core competencies of businesses can help equip educators with the needed skills and experience to tackle social challenges. For example, last spring, EY Lebanon professionals conducted a training for a group of Teach For Lebanon teachers focused on sustainable consumer products. The teachers collaborated to generate ideas around climate action and ideation in their classrooms. Inspired by this session, Teach For Lebanon fellow Fatima Shahrour organized a climate action activity for students at Sahaguian College in honor of Earth Day. Students explored and presented ways to protect the environment and create a sustainable impact in their schools. The students' self-organized activism demonstrates how a shared vision to develop leaders who will take the future into their own hands was brought to life through EY support for Teach For All.  
EY also offers a mentorship program for Teach For All network partners' teachers, which has facilitated cross-border sharing and collaboration. During school closures last year, Teach For Bangladesh teacher Anik Saha connected with a Teach For Lebanon alumna and helped him launch a community project in an underserved school in Bangladesh. A working group was formed; Anik worked with his mentor and EY Bangladesh volunteers to explore best practices and project planning tools to support the launch of the project, which is aimed at designing and providing individualized distance learning and psychosocial support to children.
As more and more organizations build the infrastructure for both in-person and virtual mentoring programs, they should consider how educators and other professionals might be included to collaborate on shared visions and social impact projects.
Image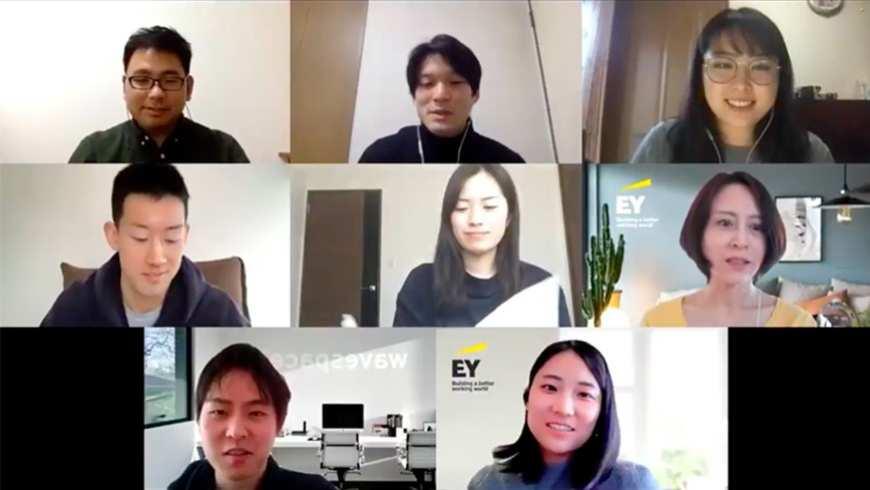 EY staff members and Teach For Japan pre-service teachers engage in a virtual workshop
Collaborative projects can create new channels to reach more students
The pandemic pushed the entire education sector to reach new realms of learning and to use familiar channels in new ways in order to continue the school year and bridge the digital divide. In Nigeria, for example, Teach For Nigeria fellows taught on both radio and live TV while schools were closed, in partnership with the Ogun State government. This led to the launch of Teach For Nigeria Radio School. Inspired by this, a group from Enseña Perú supported a newly-launched educational program on a radio station in Ancash, a remote mountainous region of Perú, by providing content and production support. The Enseña Perú team is helping a local teacher who launched the show with lesson planning and production, as well as referring alumni and others to appear as guests on the program. These stories are an important reminder that old channels and learning methods can be revived to serve as a learning stopgap in times of disruption.
Around the world, teachers found inspiring ways to avoid this disruption—for instance, in Germany, one Teach First Deutschland fellow was able to tackle the digital divide with support from EY Germany professionals. The fellow worked with an EY professional to develop a fundraising and project plan to install Wireless LAN (WLAN) at his school, which provided more than 450 students and 40 teachers with access to the internet and allowed them to expand their computer literacy education programs. And in other parts of the world, some Teach For All network partners set up systems via social media apps where students and their families could access lessons on demand. To bring this to life, some teachers took the lead on building the infrastructure and communications needed to empower students and parents to access and use these resources. In each of these cases, actors in the corporate, nonprofit, and educational space teamed up to carry out a critical, time-bound action project with a specific target: to connect students with learning in a way that was readily accessible, or in a way that could be easily adopted by users.
Digital formats can allow students to be co-creators in their education
The shifting educational landscape also enabled many teachers to better understand the importance of enlisting the diverse perspectives of their classrooms to create better ways to teach and learn. Teach For India, with the help of EY India and others, worked to increase the accessibility of learning devices for students who had rarely used the internet prior to the pandemic. After shifting to online learning, one Teach For India teacher Akriti Sharma saw that her students exhibited more curiosity and ownership of learning.
Building on the excitement of a new format, Akriti was able to design lessons with her students and utilize the internet as a tool to develop their research skills. Akriti shared: "Our students did not just passively receive information in our classroom, but actively shaped their learning and knowledge. I have come to believe that students as partners in the classroom is the way forward." When teachers treat students as co-creators in their classrooms, students build agency and critical thinking skills that boost their engagement and prepare them for their future.
Elsewhere in India, the shift to digital allowed students to co-create in another new way. Teach For India fellow Kavita Malik worked with Teach For Lebanon fellow Fatima Shahrour to facilitate a shared learning experience that enabled innovation and collaboration. Students in both classes engaged in a four-week unit that culminated in a final project in which they developed solutions to address global problems they all faced.
The future of work will be more interconnected than ever before. Providing students with opportunities to collaborate with peers from other communities helps them learn how to overcome cultural, language, and distance barriers and come together to solve challenges. Fostering connectivity deepens their understanding of the world as they learn not only about cultural differences but similarities too, leading to greater inclusivity and empathetic leadership.
Takeaways for the future
Prior to the pandemic, calls for greater collaboration between education, business, and nonprofits were abundant—but they were acted on typically through incremental, unhurried approaches. The insights we've gained throughout this period have shown that such a crisis can spur rapid, cross-sector collaboration which responds to urgent needs, and that disruption can lead to innovations and improvements that have staying power. We have seen that education can have a more flexible structure, that it can be inclusively designed and delivered across many channels, and that students should always be at the center of conversations around education and the future of work.
We have also seen that business can bring critical inputs to education, and that working together presents an opportunity to redesign how education can prepare students for the future, enabling them to thrive in a changing world. As the world continues to evolve and face new challenges, EY and the Teach For All network will continue to find ways to develop students as leaders who will solve for the world of tomorrow. Over 600 EY people have supported classrooms around the world, impacting more than 55,000 lives, including students, teachers, and their families, according to EY methodology. These numbers will continue to grow, and the lessons shared from this collaboration are replicable and relevant to other organizations that wish to do the same.
Updating and reinventing the complex systems that are preparing students for the future will require the collaborative action of many—this collective leadership can effect far greater, more sustainable change than any one organization could create alone. It will also serve as a valuable model for students who are growing up in an era that requires innovative thinking and rapid restructuring to respond to broad, interconnected challenges. Their leadership will inform the solutions of tomorrow, and it is their leadership that will drive the change we wish to see.
About EY:
EY exists to build a better working world, helping to create long-term value for clients,
people and society and build trust in the capital markets. Enabled by data and technology, diverse EY teams in over 150 countries provide trust through assurance and help clients grow, transform and operate.
The global EY Ripples program aims to positively impact one billion lives by 2030. EY people, together with clients and other like-minded organizations, use their skills, knowledge and experience to bring positive change across three focus areas: supporting the next generation workforce, working with impact entrepreneurs and accelerating environmental sustainability. Learn more at ey.com/eyripples.
About Teach for All:
Teach For All is a global network of 61 independent, locally-led non-profit organizations ("network partners") across the Americas, Europe, Middle East, Africa, and Asia Pacific that together make up a network of more than 14,900 teachers (including more than 7,000 outside of the US and UK) and 88,000 alumni (former teacher participants) who are working to improve the quality of education for all children and enable them to learn and thrive. Across the Teach For All network, organizations recruit and develop future leaders to teach in their nations' under-resourced schools and communities, which fosters leadership qualities in students. With this foundation, network organizations work with others to ensure all children are able to fulfill their potential.