Mobilizing a Billion Climate Activists: Investing in Climate Education for a Sustainable Future
Image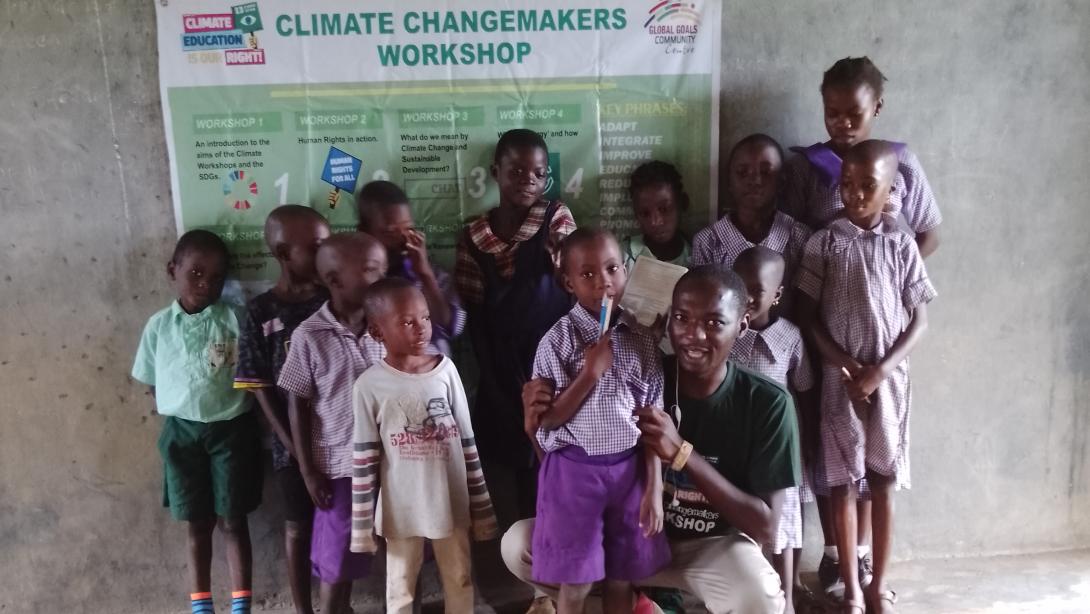 As we near the end of the Glasgow COP26 Climate Summit there is much to be concerned about. Although world leaders made new pledges to cut methane emissions and halt deforestation, and private sector actors joined coalitions to invest in indigeneous communities,  youth climate activists and civil society groups protested the greenwashing of many of these commitments during the Youth and Empowerment day on November 5 and shared that not enough was being done to "keep 1.5 alive." 
Recently while at the TED Countdown Summit in Edinburgh, Scotland, I heard Tzeporah Berman, Chair of the Fossil Fuel Non-Proliferation Treaty, talk about the fact that if we wanted to, we already have enough fossil fuels to progressively transition off them without further exploration (watch her video here). To me this implies that we have many of the technical solutions to transform our world but our leaders are lacking the political will to make different choices. Some say more than 100,000 protesters traveled to Glasgow last week to march for climate justice. For their message to not simply be heard, but heeded, we need the collective pressure of a billion more climate activists around the world working together across borders to demand change. 
At Teach For All, working collectively across borders is what we do. We are a global network of 60+ independent, locally-led organizations united by a shared purpose—to nurture the collective leadership necessary to ensure all children have the education, support, and opportunity they need to shape a better future for themselves and all of us. We do this in myriad ways including by bringing together global communities of teacher leaders from around the world to learn from and with each other. Although our climate journey is nascent, we've come together with half a dozen other global NGOs including Brookings, Malala Fund, Education Outcomes Fund, Educate Girls and others to advocate for the importance of climate education as a necessary component of effective and sustainable climate change mitigation and adaptation strategies. 
To compel the kind of action that will move the needle on mitigating the climate crisis, we need a climate literate, conscious, and empowered society that understands what's at stake, is motivated to pressure policy makers and CEOs to change their practices, and can envision a new future for all of us. We need leadership that will help transform our mindsets, attitudes, and actions as we engage with our surrounding ecosystem. We need radical behavioral change and a just transition to a green economy that does not leave the most marginalized behind. For all of this to be possible, we must invest in climate education. 
Educators and the next generation of young leaders have an increasingly important role to play in this crisis. Not only do we need curriculum across every subject that helps students understand their place in our natural environment, how to best steward it, and how we arrived at this perilous point, we need methodologies and frameworks that support teachers to equip the rising generation of young people with the tools, mindsets, and skills they'll need to abate the climate emergency and to be resilient and adaptive in the face of climate change and the challenges that lie ahead. 
We must focus on sustainable education to support the behavior change necessary for climate change mitigation, while also supporting a just transition to a green economy. We need to reimagine education and put a green learning agenda on the map for every student. We need young people and educators learning from others across the globe to do this reimagining at a scale and speed not yet seen. The fact that thousands of young people around the world are already leading the charge—demanding that we do something now to save the earth they've inherited—is an enormous step in the right direction. So is the fact that for the first time education ministers from all over the world pledged to integrate and increase climate education. We need to educate and support a billion more young climate activists to raise their collective voices loud enough that they're impossible for any government or corporation to ignore. 
To learn more about the critical role of climate education, watch this video of some of Teach For All's Climate Education Community leaders discussing its importance at the 2021 Teach For All Global Conference.