Network educators and students contribute to discussions at the 2023 UN General Assembly
Image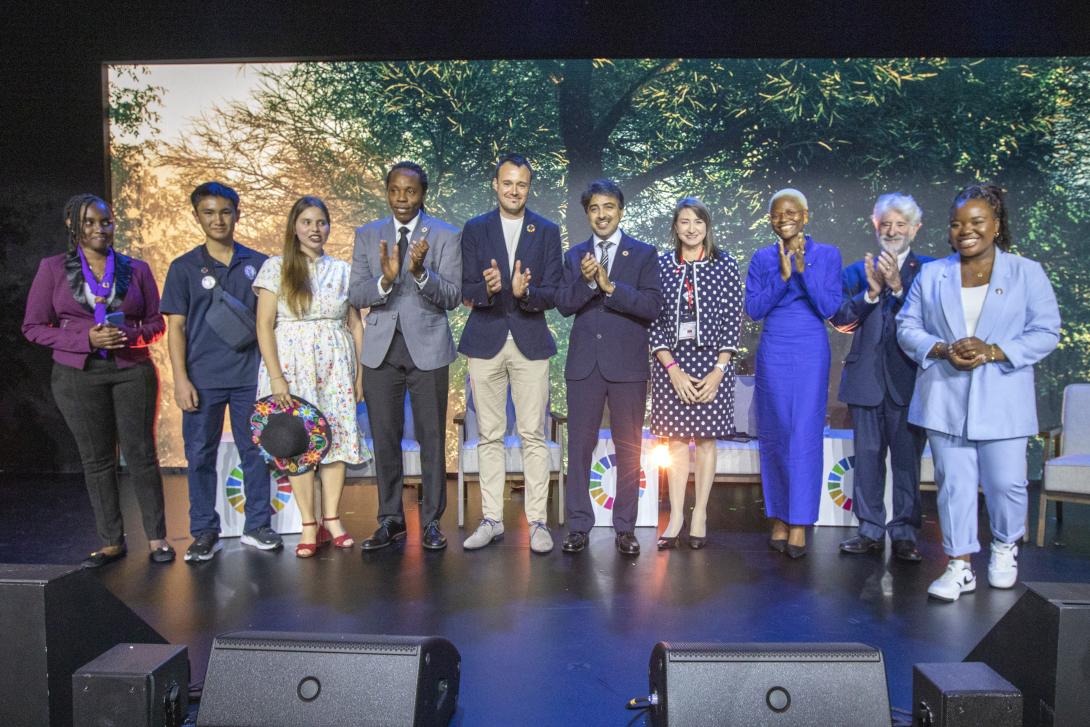 In September, Teach For All network students, teachers, alumni and staff members contributed to the global discussions at and around the 78th United Nations General Assembly (UNGA) in New York. This year marks the halfway point for achieving the 2030 Sustainable Development Goal (SDG) agenda, inspiring an urgency among governments and multilateral stakeholders for accelerated progress, cooperation, and energy to meet commitments across all goals. Within this broader agenda, education continues to play a pivotal role in preparing the next generation of leaders, and Teach For All is working to ensure the perspectives and insights of network educators and students are included in and informing ongoing policy conversations.
Teach For Pakistan alumnus Muhamad Hassan Dajana kicked off our network engagement at UNGA, speaking at the Unlock the Future Coalition and UN Foundation side session Unlocking the Next Generation of Changemakers on September 17. Hassan outlined what's needed to facilitate youth leadership for change across the world, highlighting stories from his classroom leadership experience. Later in the week, Hassan met with tennis champion Roger Federer and the Global Partnership for Education to share his experience teaching 4-12 year olds in marginalized communities in Pakistan. 
On September 19, Teach For Australia alumnus Ameya Nagakar and Enseña Perú student leader Lindsey Huahuamullo participated in Accelerating the Reskilling Revolution, a closed-door discussion with private sector CEOs and government ministers held by the World Economic Forum as part of their Sustainable Development Impact Meetings. Throughout the discussion, Ameya and Lindsey shared their views on what's needed to prepare students and teachers with the skills for the future. Watch their reflections on Instagram.
Later that day, Empieza por Educar (Spain) alumnus and climate educator Egoitz Etxeandia participated in Elevating Education as a Win-Win for the SDGs a high-level panel considering the new investments and commitments needed to transform education by 2030. "Teachers need to switch their mindsets to become mentors and learning guides to provide students with opportunities and experiences in the real world," Egoitz urged.
Lindsey and Teach For All's Chief Government Officer Anna Molero attended the Unlock Financing: A Meeting of Minds CEO Financing Roundtable hosted by the UN Foundation and the Scout Movement on September 20. The roundtable was a launchpad for the Unlock Funders Collective, an initiative that listens to young people, values their input, and helps them realize their power to ignite change. We're excited to be part of such a high-level discussion around the importance of funding youth-led initiatives!
Image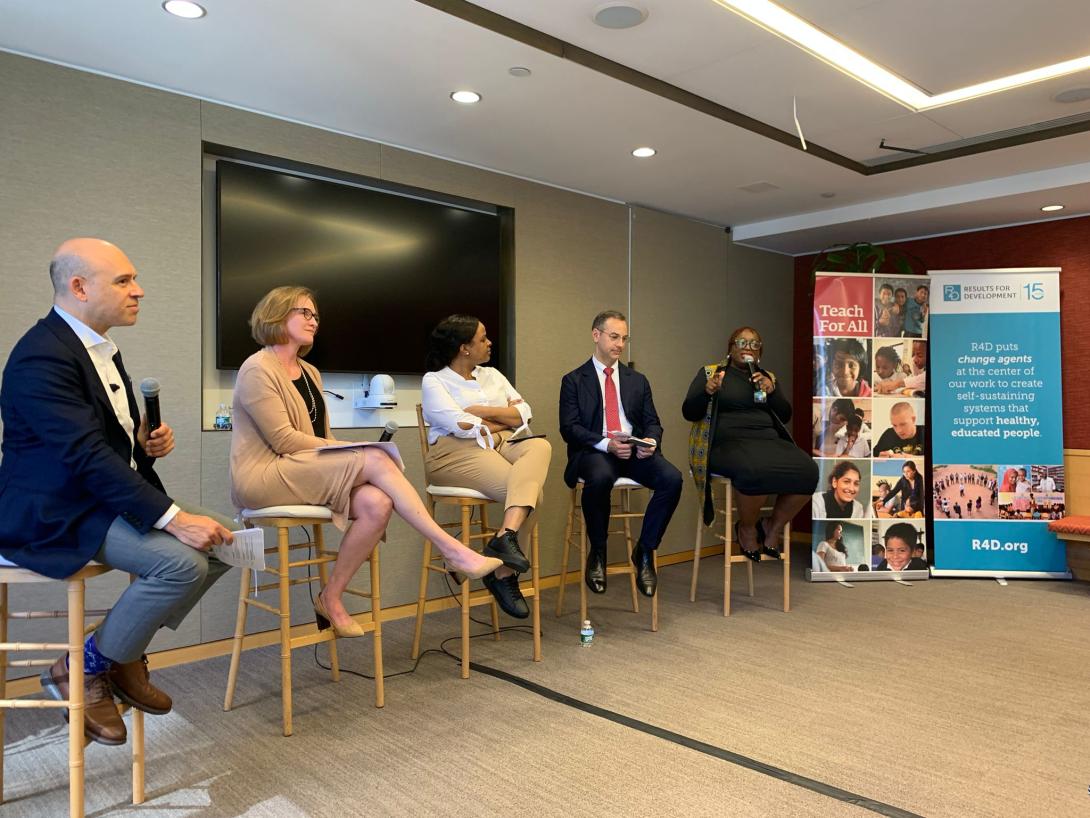 That afternoon, Results for Development and Teach For All hosted the panel Accelerating localization through the power of networks at the Carnegie Corporation of New York. The panel discussed the role of networks in accelerating localization and the challenges and opportunities of this approach. Teach For All's Chief Network Officer, Vongai Nyahunzvi, contributed to the discussion, alongside Amanda Folsom (Results for Development), Dr. Mercy Mwangangi (Amref Health Africa), Daniel Tomlinson (Skoll Foundation) and moderator Raj Kumar (Devex). 
Finally, members of the People First Community, including Teach For All, gathered for an in-person convening on September 21  hosted by People First Community member Global Health Corps. Together the Community brainstormed case studies of collective change and considered the path forward for collectively advocating for a people first approach to sustainable development.