Teach For All and Alcoa Foundation launch partnership to improve the quality of education for all children
Image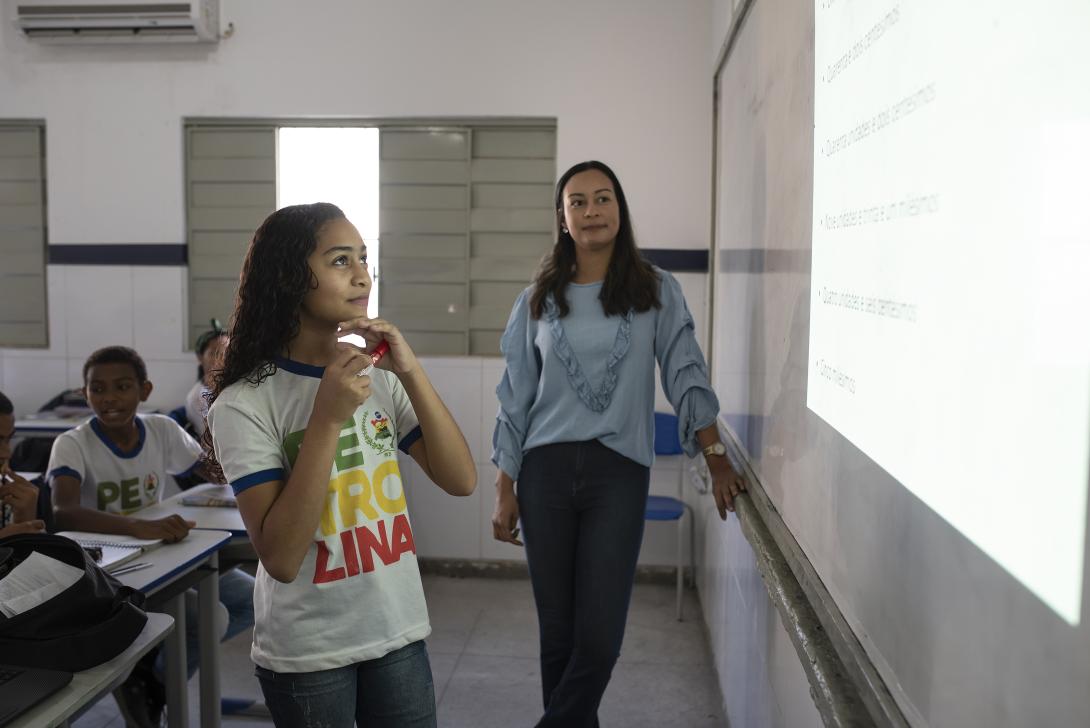 Teach For All and Alcoa Foundation are partnering together to improve access to quality education for all children and enable today's young people to thrive. The initiative kicks off with a pilot program involving network partners Ensina Brasil and Teach For America and will develop over 400 teachers and alumni leaders in Brazil and the United States, and impact hundreds more system-wide, reaching more than 100,000 people directly in the communities in which Alcoa works.
"This new initiative advances one of our main focus areas to improve access to skill building opportunities in Alcoa communities.  We are excited to add this new partnership with Teach For All to our portfolio and look forward to hearing about the impact on teachers, students, and schools," said Rosa Garcia Pineiro, President of Alcoa Foundation. 
Ensina Brasil aims to support teaching fellows and alumni in the state of Maranhão, and specifically in the city of São Luís, where Alcoa has a presence. According to the 2021 Brazilian Education Yearbook, only 59% of the state's students complete high school before they turn 19. The rate of 6-to-14-year-olds out of school reached 3.5%, and only 20% of young students in the public network reach expected standards in Portuguese language, and only 7% achieve this level in mathematics. The data sheds light on how urgent it is for Ensina Brasil to engage more qualified leaders that can support a local transformation in Maranhão's education system and why this partnership is so timely. 
In the United States, Teach For America has worked in Pennsylvania since 2003. There are over 200 Teach For America alumni in Pittsburgh, where Alcoa is based, and there is a great opportunity to harness the potential of these leaders in the community to work together to effect sustained change. Through this partnership, Teach For America seeks to organize, catalyze, and direct its remarkable alumni leadership towards opportunities that will support student learning from all levels of the system.
In 2018, only 50% of third graders in Pittsburgh were proficient on the state literacy test—a number that continues to decline with upper-grade results. The COVID-19 pandemic-related school closures and interrupted learning affected student's test scores across the Pittsburgh public school district. 2020-2021 data released by the state Department of Education showed that proficiency rates in English language, arts, math and science are down significantly, in some cases between 20% and 30%. The test scores also show there continue to be wide academic achievement gaps across the district between Black and white students. Given the size of the Pittsburgh region, a deep desire for change, and a strong and connected community of leaders, the opportunity for significant change is enormous. 
At the global level, Teach For All envisions whole communities in every region of the world making progress for children so that they have the education, support and opportunity to shape a better future for themselves and all of us. In partnership with Alcoa Foundation, Teach For All will ensure that it continues to learn and share about progress in these communities across its global network.