Teach For All at CIES 2022: Measuring Student Leadership Across the Network
Image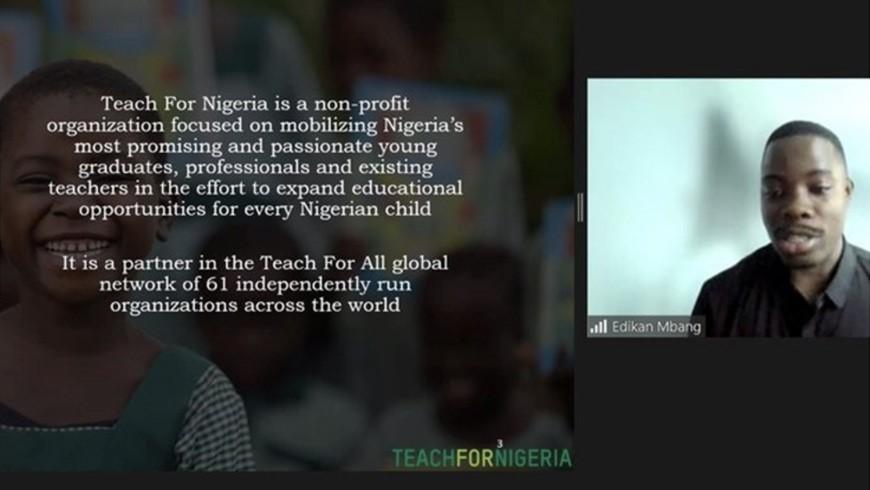 Around the world, young people face a changing and challenging future. They will have to navigate uncertainty, solve increasingly complex problems, and create meaningful careers in a changing economy if they are going to contribute to a more just, equitable, and sustainable society. At Teach For All, we're engaging in multiple research and learning initiatives to understand what's happening in and around classrooms where students are  attaining the academic and non-academic outcomes that will enable them to take on challenges and thrive in and lead the world they'll soon inherit . In particular, Teach For All's Monitoring, Evaluation, Research, and Learning team are asking questions and contributing to global research on questions such as, What does it look like to develop student leadership? and, How can organizations use monitoring, evaluation, research, and learning to measure student leadership growth and development? 
At the recent Comparative International Education Symposium (CIES), Teach For All and Teach For Nigeria shared new insights and innovations for monitoring student leadership using social and emotional learning measures and evaluations. 
Edikan Mbang, Teach For Nigeria's Lead, Monitoring, Evaluation, and Learning, participated in the panel Social and emotional learning in Nigeria: Evidence from programs aiming to improve student social and emotional skills and youth leadership, moderated by Mika'ilu Ibrahim, Education Advisor at FCDO, where he discussed how Teach For Nigeria is prioritizing holistic student outcomes in their training and support model and how they are adapting social and emotional learning scales and measures in their context. Edikan was joined by Kata Mihaly, Senior Economist at the RAND Corporation, who shared baseline data from the independent external evaluation of Teach For Nigeria (to be finalized in 2023) examining the organization's effect on whole child development, student learning and student social and emotional skills, students' perceptions of teacher effectiveness, and the role that Teach For Nigeria's teachers play in the school community.  Additional panelists included Wael Moussa, Research Scientist at FHI 360, and Ayodele Fashogbon, Researcher at the World Bank, who presented other studies evaluating the impact of educational interventions on student social and emotional learning in Nigeria.
In Latin America, Teach For All is working with USAID's Bureau of Latin America and the Caribbean on a new approach to developing cross-national assessments of student reading, mathematics, and social and emotional learning through the development of an item bank targeting upper primary grade students taught by participants of Enseña Ecuador, Enseña por Paraguay, and Enseña por Colombia. An item bank is a database of assessment items (or questions) that are statistically processed such that the properties of each item are linked with each other. As such, an item bank allows tests to be constructed using multiple combinations of items in the bank where these tests provide measurements that are comparable with each other. Alvin Vista, Knowledge Lead for Student Outcomes at Teach For All, presented this process of developing a regional item bank on the panel Policy-linking and the Global Proficiency Framework: Current Applications to Student Learning Assessments in Developing Contexts. Other panelists from USAID shared the Minimum Proficiency Review (MPR) process for countries to align their education systems with global standards while USAID's mission in Senegal presented other applied examples of policy linking using the Global Proficiency Framework (GPF) to support institutional capacity for assessment development. 
Teach For All's contributions during CIES 2022 aim to share new ways of measuring and evaluating holistic student leadership outcomes, as the sector continues to pursue how to best measure the learning and skills necessary for the 21st century. We continue to pursue new research and develop resources based on our insights related to measuring student leadership, including a new Student Leadership Measurement Library which provides a curated set of over 70 different measurement tools for student leadership and common traits for measuring social and emotional learning. We plan to continue to develop new global public goods, evidence, and guidance on measurement for the Teach For All network and other educators and research practitioners to best support teaching and learning to develop student leadership for all.