UniCredit and Teach For All Join Forces to Advance Education
Image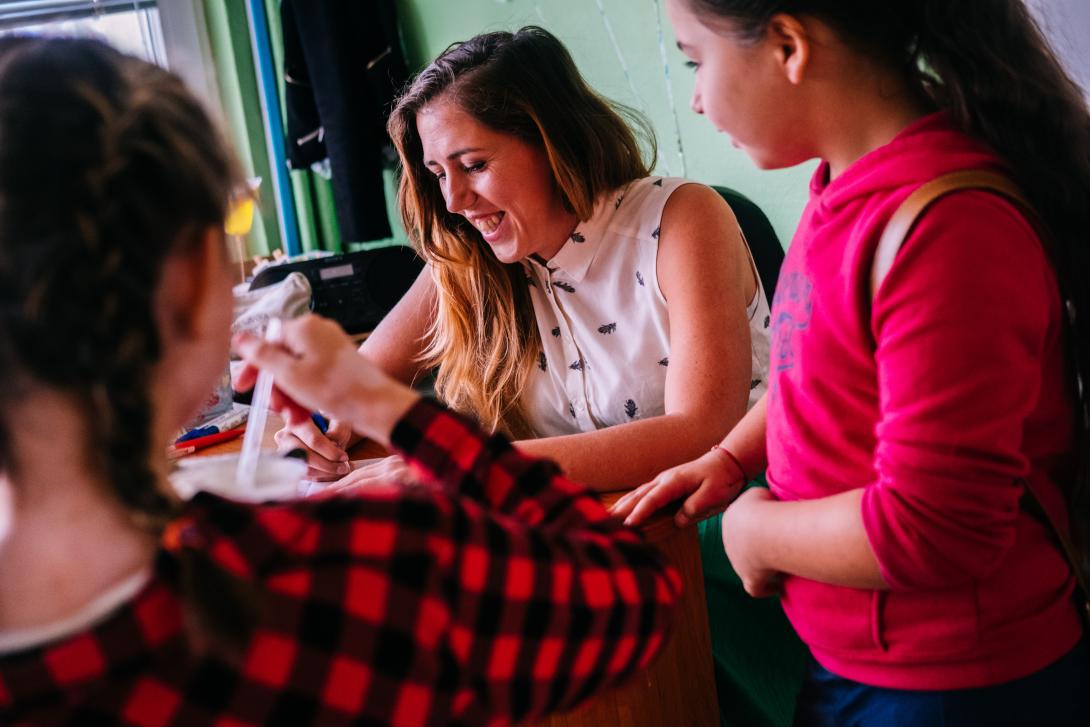 We're excited to announce a pan-European partnership between UniCredit and Teach For All across seven countries in Europe, including Teach For Austria, Teach For Bulgaria, Teach First Deutschland, Teach For Italy, Teach For Romania, Teach For Slovakia, and Teach For Serbia, which is working to join the Teach For All global network in the coming months. This new partnership will focus on innovation and inclusion as pathways to unlocking the full potential of European youth.
To date, more than 4,000 teachers of Teach For All partners in Europe have positively impacted over 300,000 students, and 9000 of the region's alumni continue to work in sectors including school leadership, public policy and social innovation. The collaboration with UniCredit will significantly reinforce these efforts, supporting the training and development of teachers to work collectively with local communities to reimagine education systems in under-resourced areas, and helping to build more inclusive school environments that offer quality education for all children.
These teachers will in turn support students to gain the knowledge, skills, and mindsets they need to navigate a changing society and the future of work. By creating opportunities for students to realize their full potential, this partnership will contribute to developing a new generation of European leaders who are better positioned to attain financial security and become informed, contributing citizens.
"There is no one single factor that will determine the future success of our continent more than the education and development of our young people," said Andrea Orcel, CEO of UniCredit. "To do so, we need to upskill and support teachers, arming them with all the tools they need to be the best educators possible. UniCredit's commitment to empowering communities to progress goes beyond providing financial support, which is why I am thrilled to announce our work with Teach For All. Our partnership with this fantastic organisation will help us deliver on our commitment to Social improvement, in line with our ESG strategy, and we will leverage UniCredit's presence across the continent to ensure we reach those communities where there is greatest need. I am excited to see the results of this partnership: results which will impact the whole of Europe for decades to come."
UniCredit will support the Teach For All network with a donation of nearly €2m to fund activities for the 2022-2023 school year, as well as engage employees as volunteers to drive change by contributing their time, knowledge, and skills. Having positive role models is one of the key levers for students to thrive, through inspirational talks and workshops, as well as the experience of real-world working conditions.
"Education plays a vital role in the economic and social wellbeing of any region," said Wendy Kopp, CEO and Co-founder of Teach For All. "While some European students are served well by the current systems, there are large numbers of children, particularly from marginalized communities, who are not attaining a quality education. For Europe to meet the challenges of this century, there is an urgent need to work in partnership with schools, governments, and families to ensure that every child has the opportunity to fulfill their potential."
The alliance will leverage the pan-European networks of both UniCredit and Teach For All, working across borders with local partners for an immediate impact in classrooms and a long-term collective impact in communities. By strengthening the education systems and building an environment that is flexible and innovative, the partnership will help ensure that children in classrooms today can shape a better tomorrow.
Learn more about this partnership.