Connecting Across Borders to Support Students, Communities, and Each Other
Image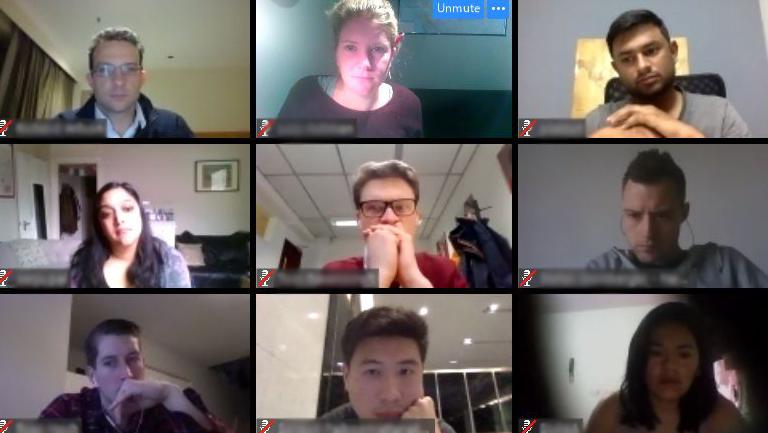 With schools in many parts of the world closed indefinitely and nearly every country facing simultaneous health and economic crises, the importance of sharing solutions across borders has never been more evident. As they navigate the challenges they, their students, and the communities where they work are facing during the COVID-19 pandemic, we're inspired to see teachers, alumni, and staff across Teach For All's global network finding new ways to connect with and learn from each other.
Image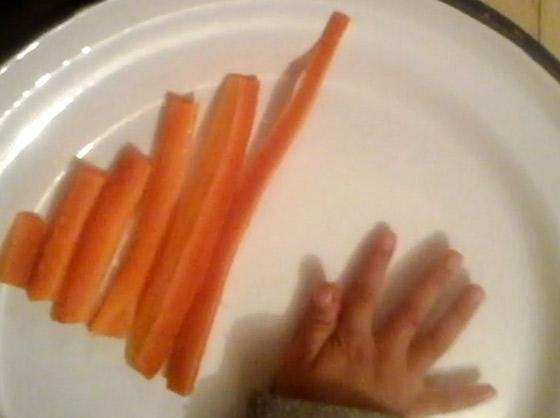 An example shared by Teach For Morocco fellow Rania Kandoussi on a "Teaching Without Internet" WhatsApp group of a student engaged in a lesson about the terms "short" and "long" via WhatsApp
Hundreds of teachers from around the world have joined "Teaching Without Internet" WhatsApp groups to share strategies for supporting students who don't have access to technology or wifi to continue learning while schools are closed. Created by Teach For All, the groups are open to all, with Arabic, English, French, and Spanish options, as well as regional groups for educators in Africa, Asia, Europe, and the United States. In the groups, educators are sharing resources (tips on how to use specific apps, services that offer SMS lessons, content for various subject areas, and more) and examples of the strategies they're using to connect with students and families (voice messages to parents, worksheets, instructions for recording activities on video). Many teachers are also discussing the challenges they and their students face, and initiating deeper conversations in smaller groups or one-on-one.
Teachers and alumni of Teach For All partners are also connecting and sharing ideas through existing online communities, including Facebook groups for alumni working in various sectors (education policy or teacher development, for example) or in a specific region (Latin America, or Asia Pacific). Teach For All's Scaling Social Entrepreneur Community includes 38 alumni of network partners in 13 countries who met in person for the first time in 2018, and have stayed in touch ever since, regularly connecting via WhatsApp, email, and Zoom. The spread of COVID-19 has presented many new challenges to these entrepreneurs and their ventures, many of which can't function when schools are closed, and has significantly impacted their funding and staffing. Being part of this global community has enabled these alumni to find support and advice, and to learn from each other's successes and failures. The group is holding bi-weekly calls for the next few months to reflect and discuss what they're learning and how they're adapting their interventions in response to the crisis.
Image

A reflection shared by Ako Mātātupu: Teach First NZ participant Felicity Powell on Twitter about the Global Learning Lab's call on "Equity in the Midst of the COVID-19 Pandemic."
As countries around the world began closing schools and implementing stay-at-home regulations, Teach For All has been hosting a variety of "open calls" for network staff, teachers, alumni, and students. Hosted on Zoom, the calls offer a space for all who join to share how the pandemic and its ramifications have impacted their lives, their communities, and their work, and to offer support to one another. In addition to calls designed simply for sharing, connecting, and reflecting with peers around the world, Teach For All's Global Learning Lab hosted calls focused on "Equity in the Midst of the COVID-19 Pandemic." On these calls, teachers, alumni, and staff from across the network shared stories and discussed the additional challenges facing students and families in under-resourced communities during this crisis, from food scarcity, to lack of resources and technology, to limited access to housing. The calls also highlighted inspiring examples of local organizations and communities coming together to create solutions. This week Teach For All's Connectivity team hosted calls specifically for network teachers and alumni to connect with and support each other. Participants on the calls reflected on how they've been engaging more deeply with parents and students during this time, supporting them in using technology and online tools, and partnering with parents to ensure their children are continuing to thrive and learn.
In the coming weeks and months, we'll continue to share how members of our global network are sharing challenges and solutions across borders. Follow Teach For All on Twitter, Facebook, and Instagram for more frequent updates and to join the global education conversation.