Far From Home With a Sense of Purpose
Image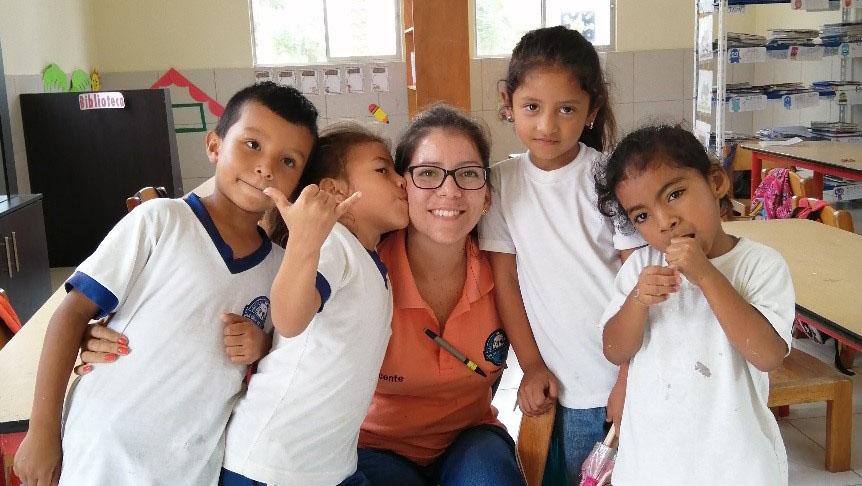 Migration is one of the most important current challenges for the development of Latin America and the Caribbean.  According to data from UNHCR and IOM, in 2018 more than 2.4 million Venezuelans found new residence in another country in the region—a number that is projected to double by the end of 2019.  In Ecuador, which currently hosts more than 260,000 Venezuelan migrants, Enseña Ecuador is working to create inclusive classroom environments that foster tolerance, empathy, and respect for everyone, regardless of their country of origin. 
The following reflection was written by Enseña Ecuador participant Erika Andrade, who brings her experience emigrating from Venezuela into her work with her students:
Almost four years have passed since I made the decision, maybe the toughest one I have ever made—to leave my country, forced by an unbearable situation where every day I left home uncertain I would safely return. There is a big difference between emigrating from your homeland because of a yearning to see new places and being compelled to emigrate because doing otherwise could represent a risk to your own safety.
I am a woman of strong convictions, and I found my calling in education. In Venezuela, I had the opportunity to work in Caracas's most vulnerable areas and build meaningful bonds with the communities. But, as the situation worsened, I decided that Venezuela needs me stronger and prepared to restore the country again someday. So, I left, and set a goal to keep learning and growing. Since then, my life has been a roller coaster of emotions.Trying to find calmness is an everyday task that is harder to accomplish some days than others.
Once in Ecuador, I had two rocky years, of feeling loss and uncertainty at the beginning of my journey. But I was determined to find a place where I could feel useful and safe. And it was then when Enseña Ecuador found me. I say that they "found me" because I was always there, among the crowd, with my motivation and commitment—they only needed to choose me, and they did.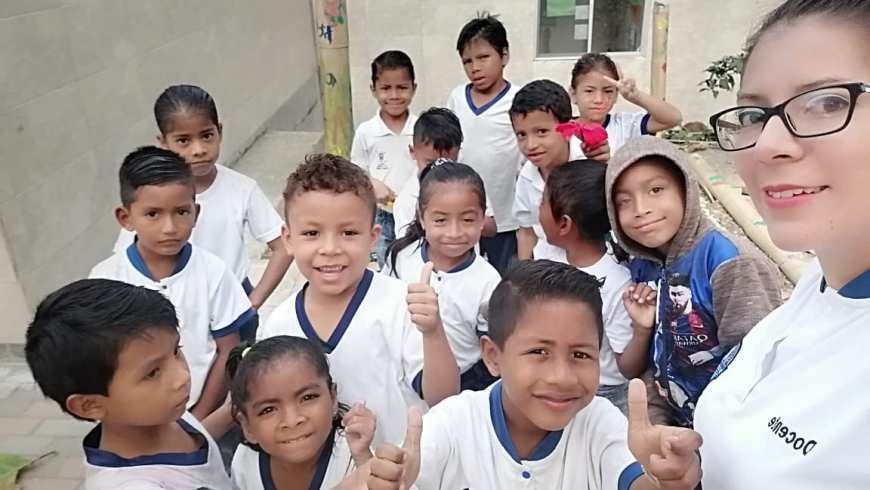 To start working for Enseña Ecuador was what I needed to reconnect with myself. Most importantly, the organization brought me close to those who brought back the sense of purpose to my life and put a smile on my face, for which I'll always be grateful. They, my 15 "Guambras," my kids from Cañaveral, became my energy source. I met them when they were five years old, and now they are already seven. It has been two years of significant experiences and unforgettable stories. What moves me the most is their compassion. They know I'm from Venezuela, and they innocently ask me why people die there, why there's so much bad news on TV about it, and how long it would take them to get there. Once, one of the kids came to me with a huge smile on his face and showed me a bill. "Teacher, this is from your country," he told me. "It's a gift for you."
In my yearning to feel closer to home, I've taught my kids some traditional Venezuelan Christmas songs, which they enjoy. And recently, Jesus, a Venezuelan boy, appeared in my life to remind me that there is a piece of home in my classroom. Jesus has been with us for a little more than two months—he is seven years old and this is the longest time he has been formally studying in a school due to his family's migratory circumstances. Despite this, his mother, who is also a teacher, has given him home tutoring. 
Jesus is a very expressive boy, and every time he feels something is wrong, he speaks out about it. I believe that we are so wise as children that forgiveness and living in harmony are not such difficult tasks. I'm still learning how to be a better guide for them and I hope not to fail them.
Read the reflections of a group of Enseña Ecuador fellows who, through an agreement between Enseña Ecuador and the Inter-American Development Bank, teach in a school where most of the students are Venezuelan.