Network Partners in Asia, Europe, and the Americas Mark 10 Year Milestones
Image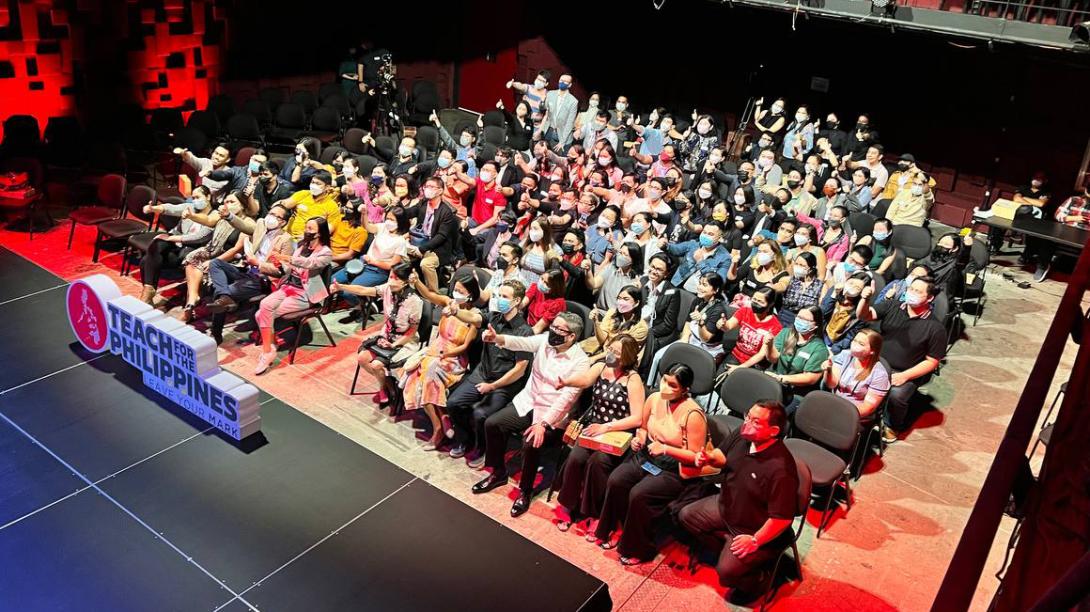 In recent months four Teach For All network partners—Teach For Austria, Enseña por Colombia, Teach For Malaysia, and Teach for the Philippines—celebrated 10 years since the launch of their organizations. Each partner marked the occasion with events and reflections befitting the milestone, as well as a renewed commitment to their core purpose in the decade ahead. 
In August, Teach for the Philippines kicked off a year-long celebration of its first 10 years with the "Ripples of Impact" campaign, inspired by the organization's journey from working in just one city with 10 partner schools and 49 fellows to becoming an ecosystem of more than 350 teachers and alumni reaching 80,000+ students in over 100 partner schools nationwide. At the heart of the campaign is the short documentary Kilapsaw ("Ripples"), which features Teach for the Philippines fellows and alumni working in diverse municipalities, as well students, families, and community members impacted by their work. "We continue to believe deeply in our model for change and are proud to see how far our network of leaders and partners has flourished in the past decade; how our advocacy has strengthened with every student we reach," reflected Teach for the Philippines CEO and Co-Founder Clarissa Isabelle Delgado. "We still have a lot of ground to cover. We are grateful for every step forward." 
Image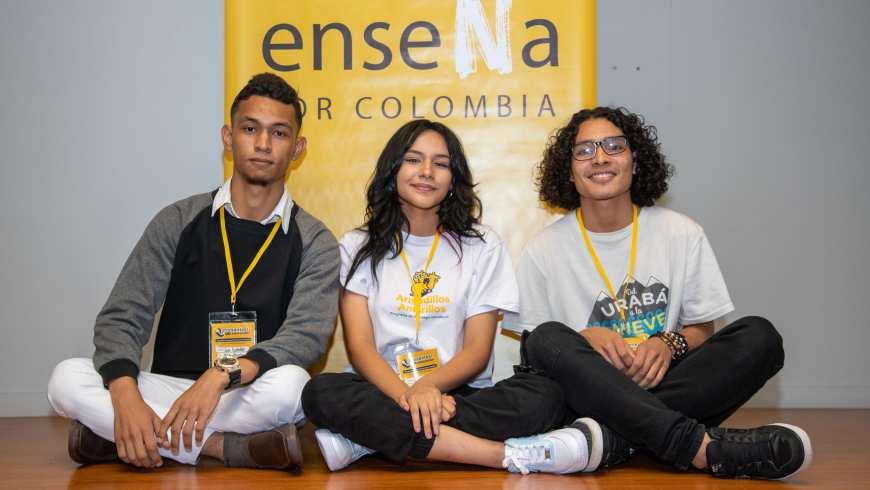 Student leaders at Enseña por Colombia's 10th Anniversary celebration
Enseña por Colombia celebrated its 10th anniversary in September by coming together in-person as a movement for the first time in two years. During the two-day event, more than 175 members of the Enseña por Colombia community, including teachers, students, alumni, staff members, and allies from various regions gathered to share insights, learn from inspiring experiences, reflect on their first 10 years and discuss their aspirations for the future. Enseña por Colombia's deep belief in its students was evident throughout the event, which included a student cultural showcase as well as presentations from students who have participated in its student leadership program. Influential public and private sector stakeholders were also in attendance, as well as the organization's three co-founders and Teach For All's CEO & Co-founder, Wendy Kopp. Ana Medina, Enseña por Colombia's Executive Director and an alumna from the first cohort spoke about the impact of the organization in creating "unlikely encounters." "In a country as stratified as Colombia, Enseña por Colombia has fostered connections among diverse teachers and alumni, between these teachers and their students and students' families, between donors and students, and teachers and community members," she said. "In the process, there has been a lot of learning about the abundance that is found in the communities where Enseña por Colombia works."
Image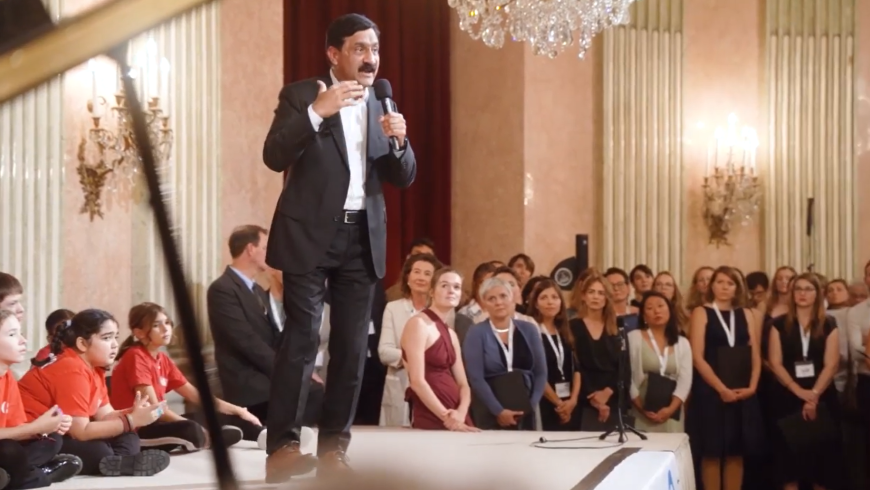 Malala's father Ziauddin Yousafzai speaks at Teach For Austria's 10th Anniversary event
Also in September, Teach For Austria celebrated its 10th anniversary with 700 members of its community, including current fellows, alumni, past and present CEOs, long-time supporters, and—most importantly—students. Fellows and Alumni presented their social enterprises, staff members performed songs with students from Superar (a program to give children free access to cultural education), and colleagues from across the Teach For All network joined in the celebration. Among the highlights of the event was the keynote speech by Ziauddin Yousafzai, father of Nobel Peace Prize winner Malala Yousafzai, in which he shared, "I found an incredible amount of conviction and commitment in all of the fellows. And I realized how much important work Teach For Austria is doing." Teach For Austria's founder and first CEO, Walter Emberger, was deeply moved by the occasion, and the marking of such a significant milestone for the organization. "Thank you to everyone who supports us," he remarked, "who ensures that we exist, that we continue to exist, that one day we will no longer be needed." 
Image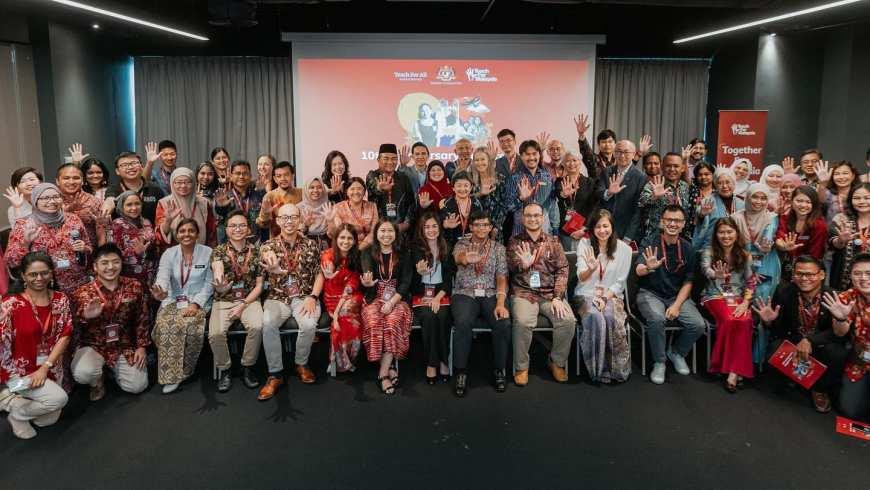 Celebrating Teach For Maylaysia's 10-year milestone
Finally, on September 24, Teach For Malaysia marked the placement of its 10th cohort of fellows in the classroom with a festive event that gathered longtime board members, supporters, staff members, co-founders, current and former CEOs, alumni and current fellows to celebrate their collective progress. Attendees reflected on the significance of the innovation and leadership Teach For Malaysia has developed and inspired, despite facing challenges over the course of its first decade. In the words of YAM Tunku Ali, Teach For Malaysia's Founding Trustee & Chairman, "From an initial Cohort of 44 fellows, we have blossomed into an organisation that has not only recruited, trained, and placed 474 Fellows across 10 Cohorts, but helped catalyse an ecosystem that now includes 12 alumni initiatives, almost all of which contribute directly to the development of education in the country." Highlights of the celebration included dynamic student dance and choral speaking performances and a speech by CEO Chan Soon Seng, an alumnus of Teach For Malaysia's first cohort, in which he shared a vision for increasing the organization's impact in the years ahead.