Teach For All Joins NEST to Foster Education Innovation in Europe
Image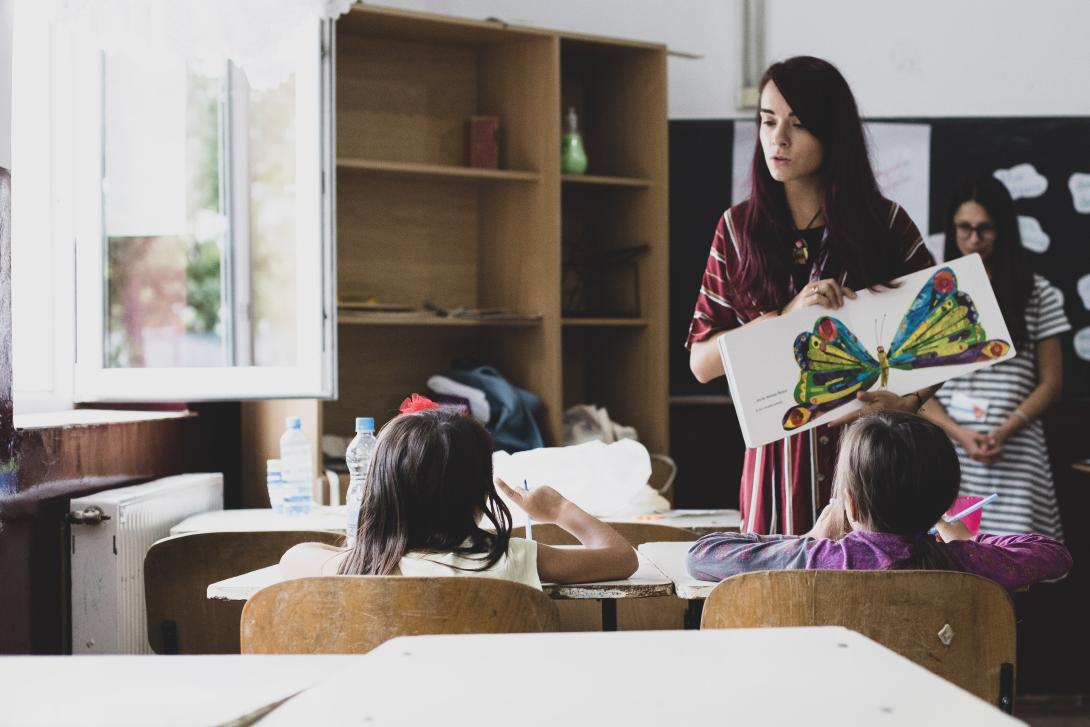 Evidence shows that mentorship is critical for supporting novice teachers in disadvantaged schools, yet structured programs remain rare and few new teachers have access to high-quality mentors. Teach For All is participating alongside 16 education stakeholders in Europe in Novice Educator Support and Training (NEST), an Erasmus+ project co-founded by the European and Culture Executive Agency. For three years, NEST will design and pilot its adaptive mentoring model to ultimately demonstrate its effectiveness in increasing motivation and retention of novice teachers working at disadvantaged schools.
Through NEST, Teach For All network partners Empieza Por Educar (Spain), Teach For Austria, Teach For Belgium, Teach For Bulgaria, and Teach For Romania will examine the impact of mentor training and adaptive mentoring for novice teachers for two years. The outcomes of the project will provide cross-border learnings and offer a roadmap for potential methods for improving the support of novice teachers that will be transferable and scalable to ministries of education, policymakers, certification agencies, universities, and non-government organizations seeking to adopt adaptive support for novice teachers within their contexts.
The Approach
The NEST model builds on the 4-A-scheme which defines basic principles of the right to education:
Availability of mentoring: Recruitment and qualification of mentors, professional development and working conditions of mentors.
Accessibility of mentoring: Frequency of mentoring and time (mentors' time per novice teacher and novice teachers per mentor).
Acceptability of the curriculum of mentoring and the methods of mentoring: Relevant, culturally appropriate and quality curriculum and methods.
Adaptability of mentoring: Degree of adaptive mentoring for the specific professional development needs of teachers teaching at disadvantaged schools.
Within the NEST project design, these categories will be applied to mentoring for novice teachers and yield an innovative model to compare national structures and practices in more depth, taking the European discourse on novice teacher mentoring and support to a higher level.
Experienced teachers will be followed over a period of two school years. As a higher fluctuation of novice teachers in their first years is expected, this group will be followed over one school year. Consequently, two successive cohorts of novice teachers will be followed: one cohort for the school year 2021-2022 and one cohort for the school year 2022-2023. Each cohort consists of one intervention group (receiving adaptive mentoring) and one control group (receiving the existing mentoring).
The Consortium
In order to ensure policy impact and foster scaling of the NEST model, the NEST consortium brings together key public and non-government stakeholders with expertise in teacher support, training and management. Besides the five Teach For All network organizations, the consortium includes seven Member States public authorities, an Evaluation team with expertise on international comparative research and policy experimentation and two additional partners that provide advisory support and "critical eyes" to the project.
Learn more about NEST and previous Erasmus + programmes in which Teach For All partners have participated – NEWTT and FIERST.