Teach For All welcomes Teach For Qazaqstan
Image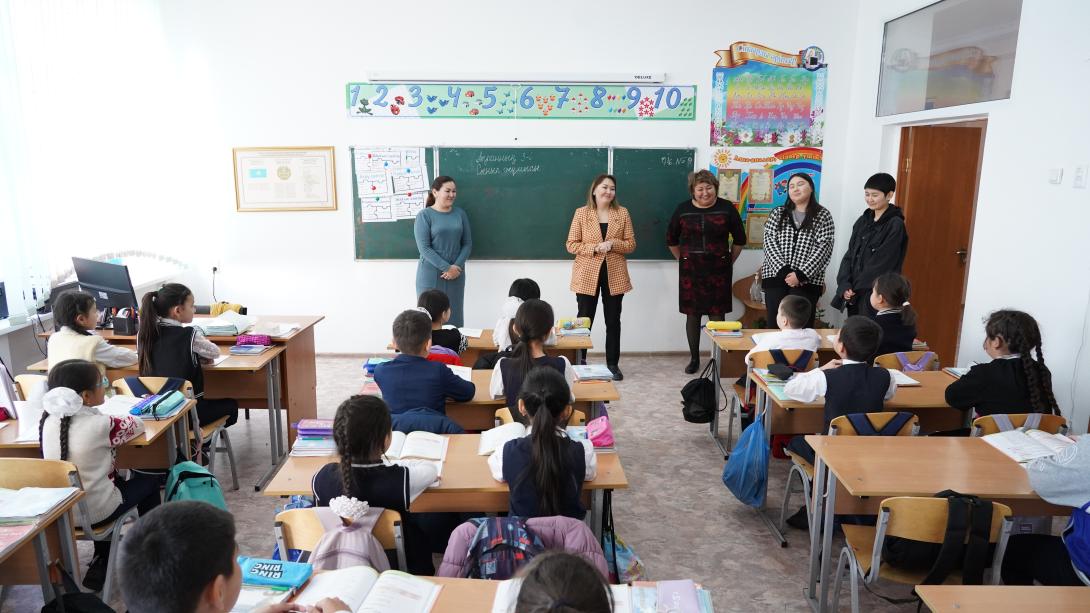 We're thrilled to announce that Teach For Qazaqstan has joined the Teach For All global network as our newest partner! The primary goal of Teach For Qazaqstan is to address the widespread educational challenges faced by children across Kazakhstan and ensure that all children have equal access to quality education, thereby fostering their development and empowering them to create a brighter future. They are currently in the process of placing their first cohort of about 50 participants who were selected from over 3,000 applicants and start their training Institute this month.
Kazakhstan, the ninth-largest country globally, possesses immense economic potential. However, it also grapples with substantial developmental challenges rooted in its historical and political background. Unique factors like its post-colonial legacy, multiculturalism, and geopolitical risks contribute to a recurring cycle of reforms that detrimentally affect the education system's quality and diminish the competence of teachers. Moreover, rapid urbanization and a recent demographic boom have created a stark contrast between thriving urban centers and underdeveloped rural regions, hindering the objective of ensuring equal educational opportunities for all children. In fact, 7 out of every 10 schools in the country are located in remote and rural areas and despite the government's efforts in constructing numerous new schools, there remains a critical shortage of qualified teachers. 
To address this issue, Teach For Qazaqstan, led by CEO Gulnara Salmenova, has emerged as a vital source in generating new educational opportunities by attracting professionals from diverse backgrounds to become the next generation of teachers.  Teach For Qazaqstan recruits individuals with varied expertise, including recent university graduates, community leaders, educators, and industry professionals, who commit to teaching full-time in classrooms located in remote and rural areas of Kazakhstan for a minimum of two years. By tapping into a pool of talented and diverse leaders, Teach For Qazaqstan aims to bridge the gap in the availability of skilled educators and bring fresh perspectives, innovative ideas, and a wealth of experience to the classroom.
Teach For All is excited to welcome Teach For Qazaqstan to our global network and we look forward to learning from and with its staff, teachers, students, and future alumni, as well as the communities in which they work. 
Learn more and follow Teach For Qazaqstan on Facebook, Instagram, and LinkedIn.