Teach For Bangladesh Fellows Engage Parents to Ensure Students are Learning at Home and at School
Image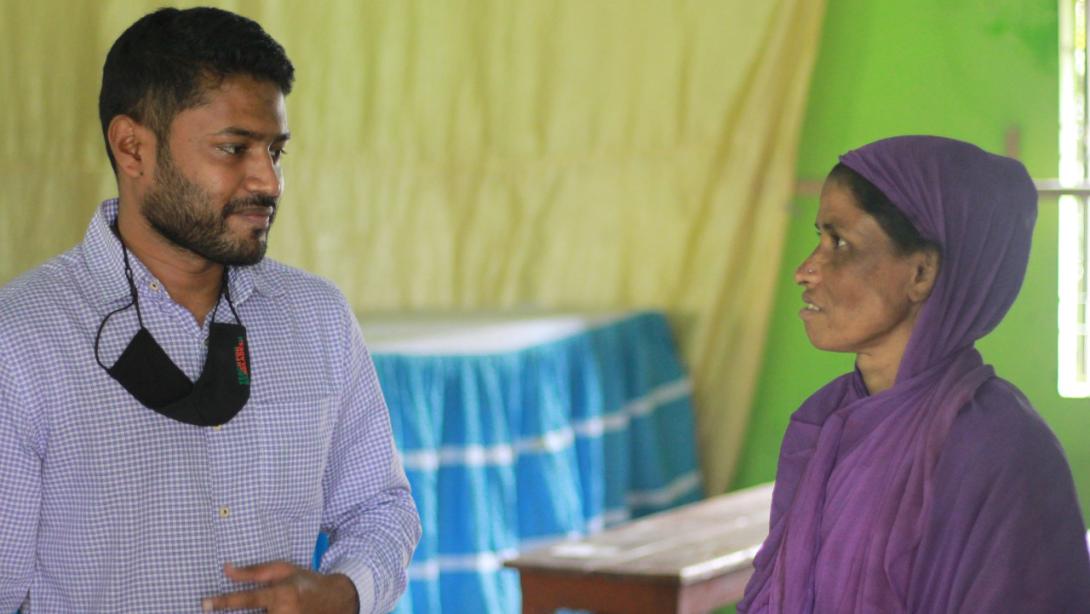 School closures as a result of the COVID-19 pandemic severely affected children's learning and their overall well-being across the globe. In Bangladesh, which had one of the longest school closures in the world, the impact of the pandemic on students has been particularly dire with UNICEF estimating that as of 2022, only 34% of third-graders in Bangladesh have foundational reading skills, and only 18% have foundational numeracy skills.
To support their students, Teach For Bangladesh fellows Pranta Deb Emon, Nushrat Ara, and Arif Hossain Sujan wanted to continue online classes even after schools reopened to build upon classroom instruction and help mitigate the pandemic learning loss. In order for this to work successfully, they knew they had to engage their students' parents as partners who could support their children with learning online at home. "Teach For Bangladesh has taught us to analyze any problem at the root level," Nushrat explained. "Therefore, we [must] address the learning loss problem from inside students' homes." 
The fellows had already seen the critical role parents played while supporting their children with virtual learning while schools were closed, but now that schools had reopened, they knew their students' parents needed more awareness regarding the benefits of online learning and stereotypes around internet usage. Many parents did not think of online learning as an effective way for their children to be educated so Pranta, Nushrat, and Arif decided the first step would be to talk to the parents and help them understand how their children can benefit from online learning. As Nushrat noted, "Parents have an active role and can instigate the students' active participation in every mode of education, be it online education, offline education, or extracurricular activities."
Image
As a result, the fellows focused on fostering direct communication with parents through parent-teacher meetings focused specifically on building parents' understanding of the benefits and opportunities of online learning, and engaging them as partners who can champion and help further their childrens' education at home. The first meetings took place earlier this year for grade six students and their parents, and a second meeting was held shortly afterwards with grade seven students and their parents. The meetings had excellent turnout, and while the fellows hope to get to 100% engagement with all parents, they are excited by the impact they have already seen. By spreading awareness among the parents alongside the students about available educational activities there has been an improvement in students taking advantage of these extracurricular online opportunities, which, in turn, has helped accelerate their learning in the classroom.
In addition to ensuring that parents are supportive of their children learning virtually, Pranta, Nushrat, and Arif also believe that witnessing collaboration between their teachers and their parents can help students to feel motivated as they see firsthand how the adults in their life are jointly working to further their education. Parents help reinforce at home what teachers share in the classroom and this collaborative guidance helps the students feel supported, especially when they might be engaging in online courses that are a style of education they are less familiar with.
Ultimately, students spend approximately one-third of their time with their teachers at school and two-thirds with their parents at home. So, whatever the students learn at school has to be practiced at home. The fellows are planning to conduct more community visits, one-to-one phone conversations, and regular face-to-face meetings with parents to ensure they continue to stay engaged in their children's education and help support their learning. Pranta, Nushrat, and Arif already see changes in the parents' attitudes regarding online learning, something that  gives them hope for their students' ongoing education.