Teach For Sierra Leone Joins Teach For All
Image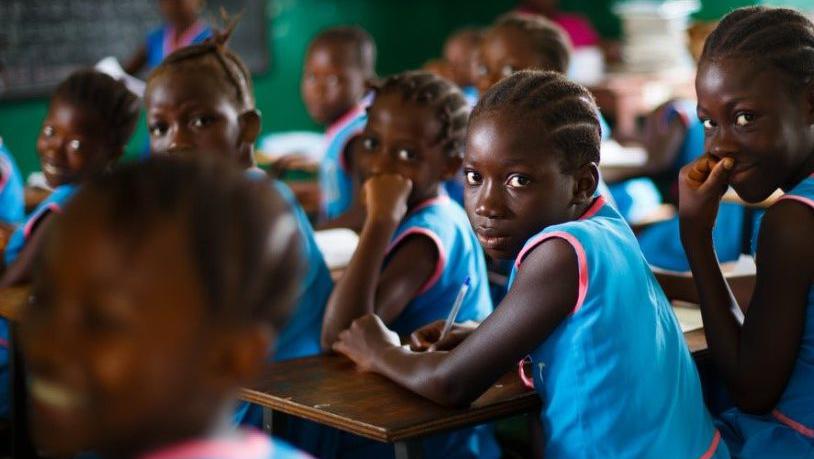 We're excited to announce that Teach For Sierra Leone has joined Teach For All as the global network's 54th partner. Teach For Sierra Leone is a locally led and governed non-profit organization that seeks to attract, recruit, and develop a cohort of future leaders with a passion for ending educational inequity in Sierra Leone.
Sierra Leone aspires to be a nation of equal opportunity, yet where children are born still too often determines their educational and life trajectories. Educational inequality limits the life prospects of millions of children. Four out of five children between the ages of  7 and 14  years lack basic foundational literacy and numeracy skills. Children from the richest backgrounds are 14 times more likely to complete school than those from the poorest backgrounds. Similarly, children from urban areas are nine times more likely to complete school than those from rural areas, while only 18% of girls complete senior secondary school. Many children from marginalized communities fail to complete schooling due to high levels of repetition, and the education of girls in particular is adversely affected by multiple repetitions. This inequality is a crisis that must be addressed with urgency.
Led by CEO Josephine Saidu, who was inspired by her experience as the child of educators who witnessed first-hand the impact of poverty on restricting access to quality education, Teach For Sierra Leone strives to bridge these gaps. The organization is prioritizing the recruitment of women and aiming for a 60/40 male/female gender split for their first cohort of teachers, as well as focusing on the teaching of literacy, numeracy, science, and life skills. In line with the belief that those who have experienced inequities in education must be the leaders of change and liberation, Teach For Sierra Leone is encouraging graduates from under-resourced rural communities to join the fellowship and to break the cycle of disadvantage.
Teach For All's global network looks forward to learning from and with Teach For Sierra Leone's staff, teachers, students, and future alumni, as well as the communities in which they work. 
Learn more about Teach For All's newest partner and follow Teach For Sierra Leone on Facebook, Twitter, Instagram, and LinkedIn.