UNHCR and Teach For All Partner to Train and Employ Refugee Graduates
Image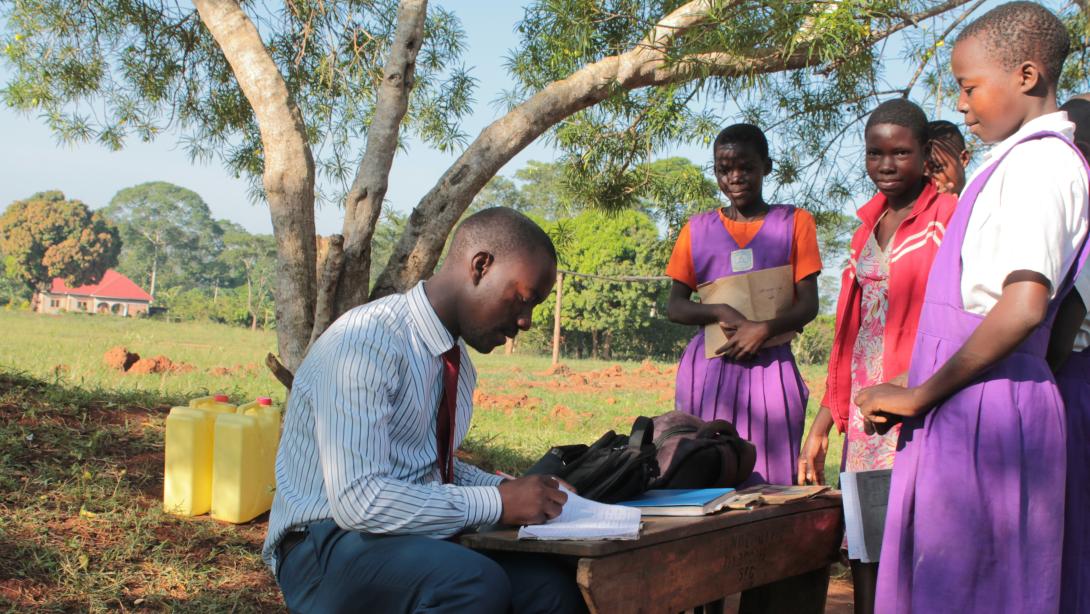 The United Nations Refugee Agency (UNHCR) and the Teach For All global network announced today a partnership to work together to support the inclusion of refugees in host countries. In light of this year's theme 'inclusion and education (Together We Learn)' for World Refugee Day, which took place on 20th June, the partnership aims to support refugee university graduates to engage in impactful employment in education through Teach For All network partner organizations' teaching fellowship programmes.
Through UNHCR's higher education scholarship programme known as DAFI (the Albert Einstein German Academic Refugee Initiative), UNHCR supports the enrollment of refugees in public higher education institutions across the world. Scholarships are provided to refugee students to cover tuition fees and other associated costs, as part of the goal to achieve enrollment of 15% of young refugee women and men in higher education by the year 2030. Across the world, only 3% of young refugees are enrolled in some form of higher education. UNHCR's Aiming Higher campaign is inspired by the vision of the Global Compact on Refugees and is consistent with the pledge to "leave no one behind" in the 2030 Agenda for Sustainable Development.
With this new partnership, Teach For All and UNHCR hope to broaden both organisations' scope of work to provide a pathway to employability for graduates who have been part of the DAFI programme, through their inclusion in a teaching and leadership development fellowship programme. This important commitment recognises the immense potential for refugees to transition from higher education into the job market and to enable them to become active members of their host countries. According to the World Bank, economic returns for college graduates are the highest in the entire educational system with an average 17% increase in earnings per year of schooling.
"UNHCR is delighted to be partnering with the Teach For All global network, to ensure bright futures for refugee graduates - through their inclusion in fellowship programmes for impactful employment as strong classroom leaders and determined advocates for students," shared Rebecca Telford, UNHCR's Chief of Education Section. "This exciting partnership will enable us to work together towards a number of the important education, livelihoods and inclusion-related goals outlined within the Global Compact on Refugees."
In its pledge to the Global Compact on Refugees, Teach For All is committed to empowering refugees by raising awareness about the fellowship among DAFI graduates and to include them in teaching opportunities in under-resourced schools in host countries. Partners in the global Teach For All network believe that recruiting for community representation is crucial, as the movement to end systemic educational inequity needs to belong to and be led by those who are most affected by it, and without their leadership, true equity is not possible. The collaboration will enable Teach For All network partner organisations in refugee-hosting countries to support the inclusion of refugees in their teacher cohorts and to develop them as inspirational classroom leaders. The partnership will be piloted in several partner programmes in Africa with the aim of expanding to other countries where Teach For All partner organisations work.